3 Kerala Style Apple recipes: When apples are cheaper than onion and vegetables
Read Time:
4 Minute, 39 Second
In a Butter Chicken recipe video, Chef Sanjeev Kapoor says that the style of cooking changes with time. Butter Chicken cooking method he demonstrates in the video is different from traditional methods. What he says in the video is right not only about the method of cooking but also about the basic ingredients used for cooking traditional dishes.
In Kerala during my childhood my mother used to cook those items that were abundantly available in that season. During mango season there were mango thoran*, mango coconut curry, mango chutney, mango pickle and so on. During the season of Jackfruit we had Jackfruit thoran, Jackfruit seed fry, Jackfruit halwa, and so on. When my mother comes to North India she will make thoran, theeyal* and fry of all the locally available vegetables.
This week when I went to the local market, where we can bargain and get fresh vegetables at lower rates as compared to regular shops, I got onion at Rs 80/Kg and Apple at 40/Kg. I bought 2 1/2 Kg of apples. It is in human nature that when you see an item is surplus, even if it is your favourite thing, you lose interest in having it. The basket of red apples simply lying around reminded me of basket full of mangoes in my mother's home during summer season. A friend Sudhir suggested adding apple pieces in Sambar, where from I got the sudden Idea of trying out Kerala recipes with apples, as shallots (not onion) are required for the dishes. And Kerala recipes are a perfect combination with rotis.
No wastage in apple recipes
Apples are fleshier and hardly very little is lost while cleaning the fruit. However if we clean Okra, french beans or yard-long beans there will be lot of wastage while trimming the stem end. Besides apples need not be skinned like beetroot or papaya.
Why apple is a perfect substitute for Kerala vegetable curries
Thoran, fry, theeyal, pachadi* and pickle is made literally out of every fruit and vegetable available in Kerala – Pineapple, mango, yam, avacado, bottle gourd, bitter gourd, etc. The tinge of sourness and the texture, makes apple a perfect substitute for chambakka (Rose water apples) and mango recipes of Kerala.
Apple-Coconut Chutney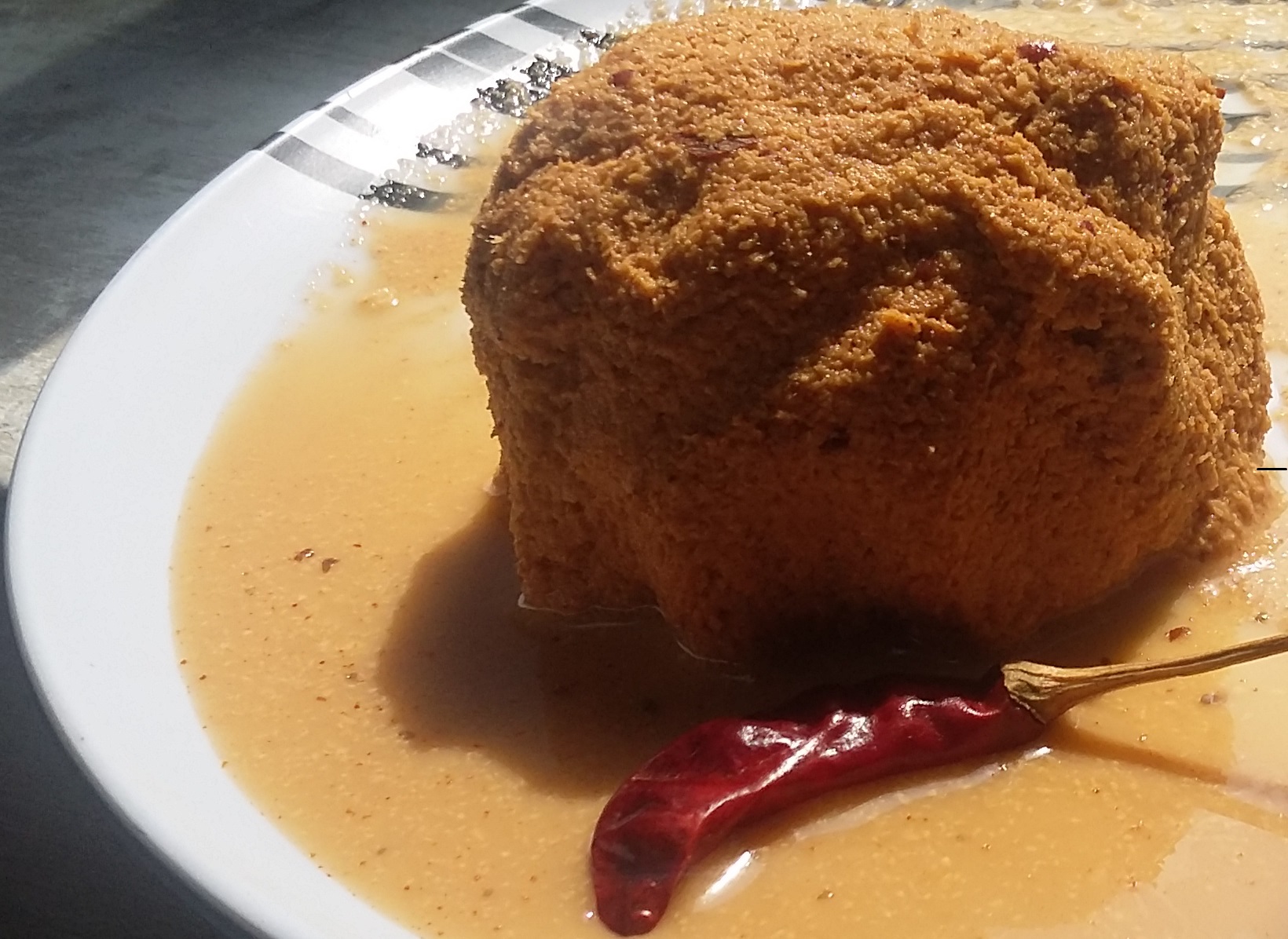 Ingredients
Coconut – 1 cup (grated)
Dry Chilli – 2 No.s
Apple – Quarter piece of a small apple
Salt – as required
Curry leaf – 3 Nos.
Method
Put all the ingredients in a mixer-grinder and coarsely grind. Add very little water and maker sure the coconut is not ground to a smooth paste.
Apple Thoran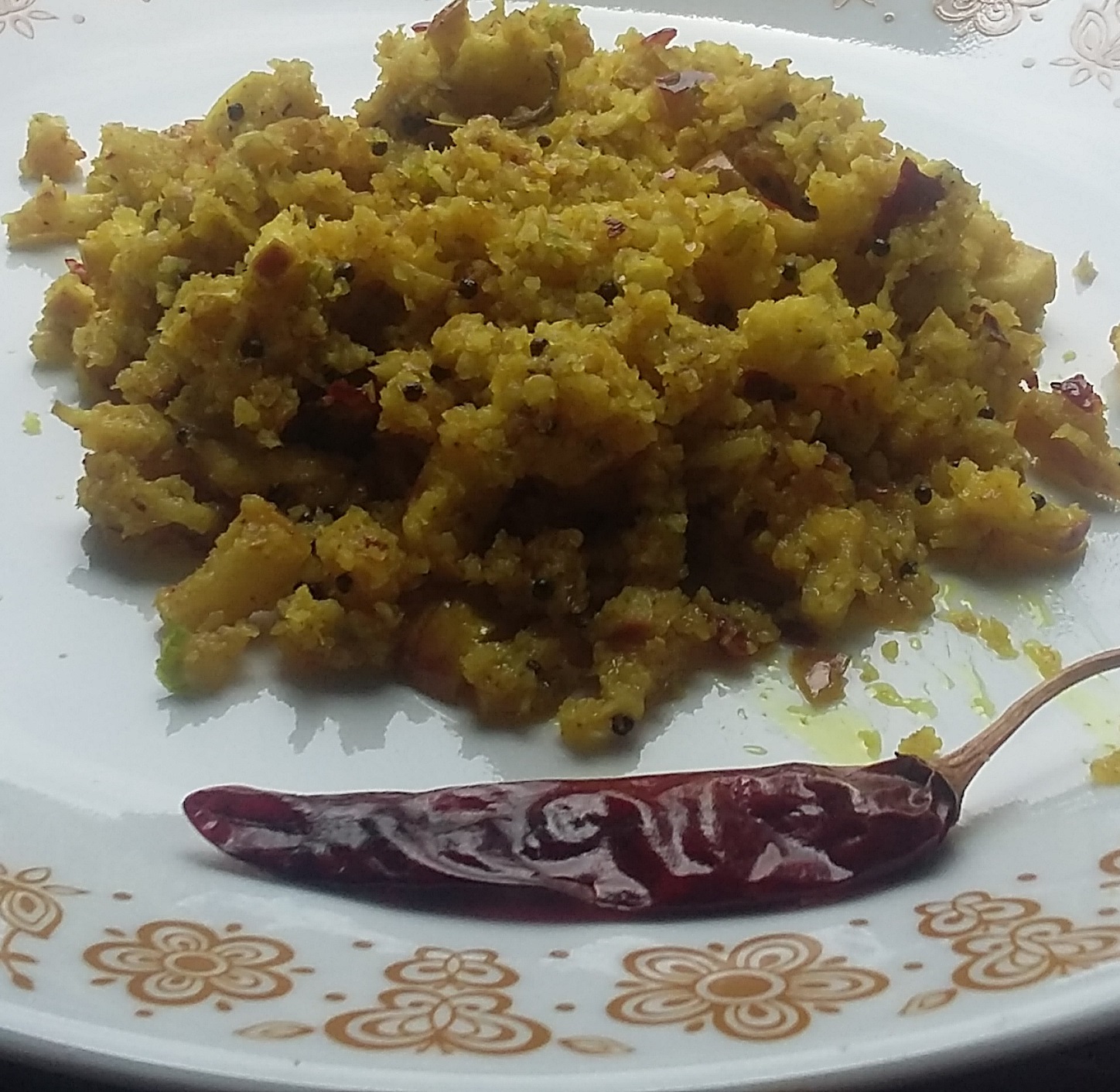 Ingredients
Apple: 2 No.s (Medium Size)
Coconut – 1 Cup (Grated )
Green Chilli – 3 Nos
Shallots – 2 No.s
Garlic – 1/2 tsp
Ginger – 1/2 tsp
Turmeric – 1/2 tsp
Mustard seed – 1/2 tsp
Oil -1 tbsp
Salt – as required
Cumin Seed powder – a pinch
Method
Cut the apple 1 inch long and 1/2 inch broad slender pieces and keep aside. Coarsely grind all the ingredients, except salt and apple, for 3 seconds. Add the grounded mixture to the apple and gently mix with a spoon. Heat a wok and pour the oil, when the oil heats, add the mustard seeds. When the mustard seed crackle add the apple mix and blend with a spoon. Lower the flame and close the wok with a lid. After 5 minute remove the lid, you can see gentle smoke/vapour which means the dish is nearly cooked. Stir and cook with open lid for a few minute and remove from fire.
Apple Theeyal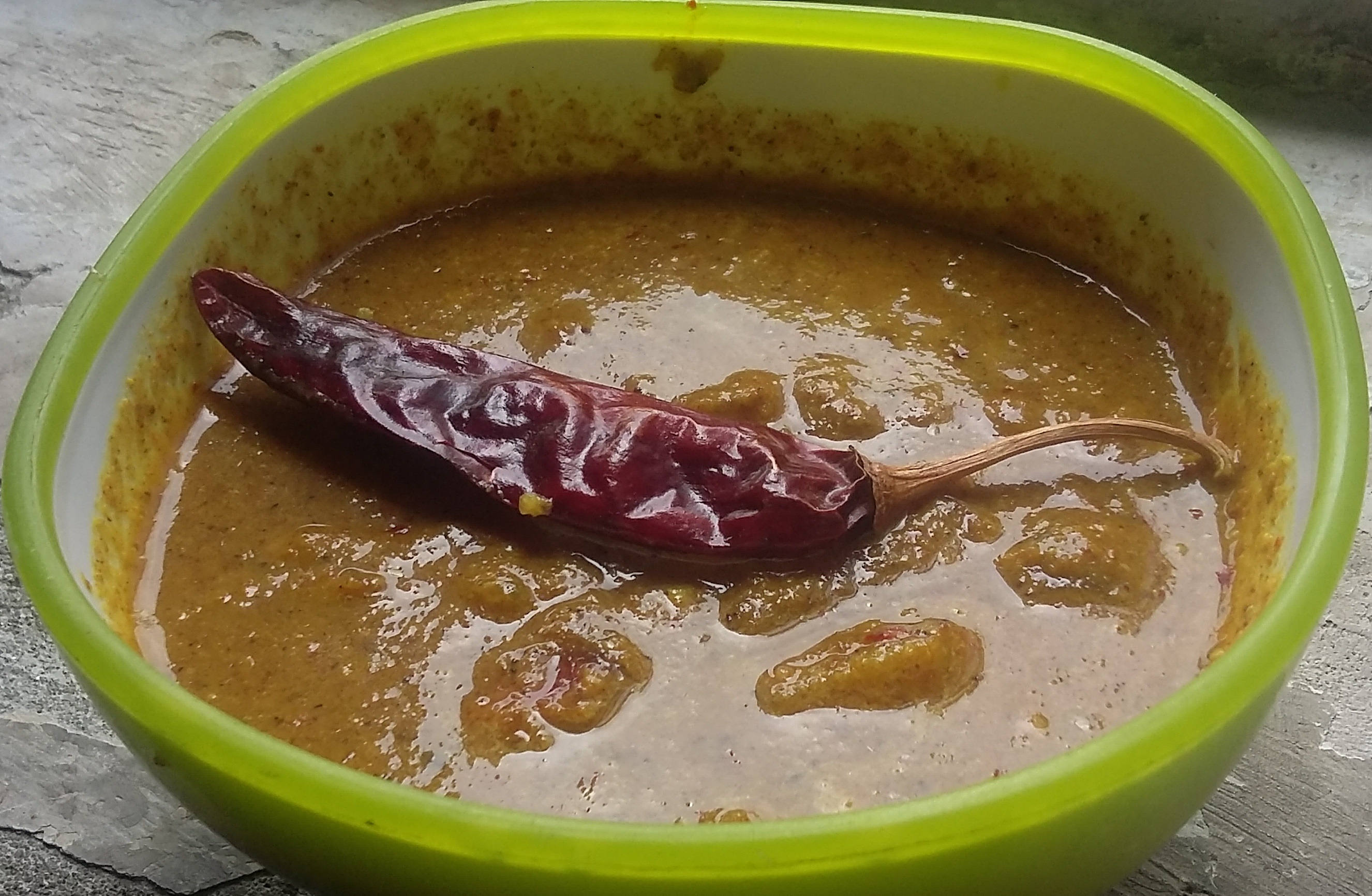 Ingredients
Apple – 1/2 of a small apple
Coconut – 1 cup (grated)
Shallots – 7 No.s
Garlic – 3 pod
Ginger – 1 inch piece cut is juveniles
Red Chilli – 3 Nos
Coriander powder – 1 tbsp
Fenugreek powder – 1/2 tsp
Cummin seed Powder 1/2 tsp
Tamarind – Size of half a lemon
Curry leaf – 4 to 5
Salt to taste
Method
Soak the tamarind in 1 cup of water for 1/2 an hour. Boil the apple (cut is 1 inch long and 1/2 inch broad sizes) and 3 shallots in tamarind water with salt and turmeric. Cook until the apple and shallot are tender. In a dry wok heat the coconut, when it turns brown add the rest of the shallots, ginger and garlic (all sliced). Stir for a while and add dry chilly, coriander, fenugreek and cumin seed. When the coconut becomes dark brown, remove from fire. let is cool. Grind the coconut mixture to a smooth paste in a mixer-grinder without adding water. Blend the mixture with the cooked apple. Now heat the mix for a while after adding a little water, do not let it boil. Remove from flame when you see the smoke.
Tip
Apply a little salt on the apple pieces so that they do not change colour.
Malayalam words used
Thoran*: A dish made of finely chopped vegetables and grated coconut.
Theeyal*: A curry made with roasted and finely ground coconut paste.
Pachadi*: A simple side dish prepared in coconut and yogurt.
---
---
---
---
---
---
https://lifestyletodaynews.com/food/milk-powder-recipes/
---
---
---