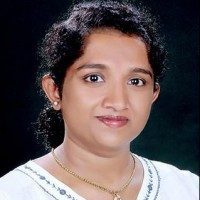 Here is the story of Lifestyle Today News…..
A friend once told me that one of our classmates has praying powers. Few years later, I came in contact on social media with this praying classmate. After one or two conversations, he asked me, "why don't you blog and generate income". I knew little about blogging and hardly anything about generating income from blogging. Since the suggestion came from a praying man, I started thinking about it. After a few months, I met with a road accident which changed my life forever. Everything looked fine outwardly, but I got excruciating joint pain.
Lifestyle changes
After much treatment, an Ayurveda doctor recommended for complete rest and three months of Ayurveda massage treatment at the hospital. I delayed getting the treatment by one year, and that worsened the problem. When my health started getting out of control, I started blogging. Then I realized the importance of walking and exercise. Then the realization dawned that if you take your health for granted, one day, the situation will get out of hand. I started blogging after the beautiful morning walks, about the benefits of fitness, walking and a healthy lifestyle. Blogging was a stress buster. After an eight-hour job and household chores, I felt much relaxed while publishing the blogs.I was reluctant to share the blog on social media. But when I shared the posts, I got encouragement from family, friends and colleagues.
Blogging about lifestyle
So I started blogging about topics that interest them, and issues that give them new information. And so when I had to name the website, I called it 'lifestyle', because the site deals with various lifestyle trends – health, food, fashion, education, family, and so on. Now the website is Eight years old and growing stronger. 
Sustainable Lifestyle
Over the time the content evolved with more emphasis given to articles on climate change, digital innovations and consumer issues. Environment and Technology will determine the existence of human life on earth. To sustain human being on the planet, we have to restore our environment and at the same time find new Digital evolution to better our lifestyle.
Thank you All
In the last eight years, many have become part of the LST family, with lot of well wishers – friends, family, neighbours, former colleagues and fans. Their feedback provide the energy and inspiration to keep the publication alive .I would like to thank a few for their support:
First of all, God.
The prophet-friend, who came out of the blue to suggest that I start blogging. And disappeared after that.
My parents (my angel investors). They are clueless about the internet and social media. But they are sure that whatever their child does is right.
My entrepreneur husband. It took me years to convince him that, at the break of dawn, newspapers doesn't fall on the doorsteps like mangoes from the mango tree. There is a whole lot of people working on printing the content of the publication. Now his new predicament is my latest passion for blogging. All he wants to know is if it generates any income.
A bunch of friends, relatives, neighbours,colleagues and well wishers. Most of them became active on Facebook only to help me. Some of them think that if they click the 'Like' button, money gets deposited in my account. I love their sincerity. Most of them say that they get information on this website which they cannot get anywhere else. Love you guys for your encouragement and feedback.
GOAL
In addition to this news website there is a Youtube channel.  Apart from sharing the usual lifestyle trends in fashion, apparel, accessories, food, shopping and grooming, we also communicate a lot about climate change and Digital evolution. This is an age of global warming and excessive consumerism. So we need to focus on a lifestyle which is sustainable.
Global warming and Digital evolution are the two ends of the change we are experiencing in human life. We need to go back to nature at the same time invent new technologies. Because we have a sustainable lifestyle which causes zero-emission and protects flora and fauna from extinction.  We strive to produce news that encourages sustainable and environment friendly lifestyle; and technological innovation that supports a climate friendly lifestyle.
Lifestyle Today News, according to the readers, provide information that is new to them. We strive to produce news and information, by watching and reading the content, you get ideas for to better your lifestyle. 
Follow us on Google News. Keep in touch with us on [email protected]. Your feedback helps us generate quality and reliable content and produce informative videos.
Do keep in touch and visit this news website for ideas for lifestyle updates.
Warm Regards Ancy Abraham