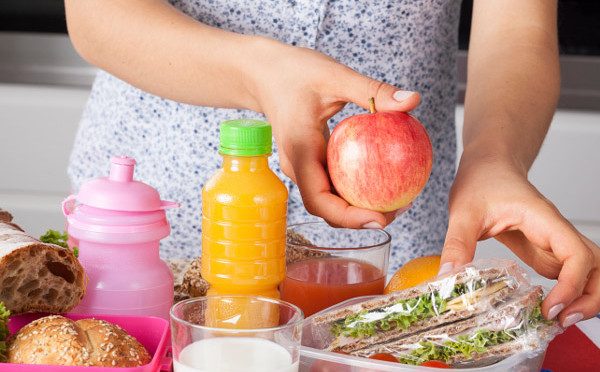 Maggi took a break: Now Let us have some ghar ka khana (home made food)
Read Time:
3 Minute, 4 Second
In the hectic lifestyle of the cities, we Aam Admi's follow a balanced diet – consuming almost equal amount of nutritious food as well as junk food everyday. Everyone knows that junk food and fast food are injurious to health, but due to time constrains we decide that having something – junk or unhealthy – is better than having nothing. At home preparing healthy food, or ghar ka khana, regularly can be stressful so if woman are given a helping hand they can prepare healthy food. It is said that Joseph Maggi invented maggi so that working women can prepare healthy healthy food easily for their kids.
In their busy schedule parent usually prepare lunch box consisting of bread and jam or cooked instant noodles. The lunch box recipes makes no one happy. Neither the children are happy with the cold snack, nor the parents are happy with the nutritious value of the food packed in the lunch box. If the children are inculcated with the habit of eating home-made food, they never give up that habit. With some quick trick, and 20 minutes to spare, parents can prepare healthy and homely lunch box recipe for kids. Here are a few lunch box recipes, that will bring smile on the face of parent and children.
Potato tricks: A lunch box recipe that every child will like to pack to school. Boil potato overnight; and in the morning add some spices to make it tastier. Use the potato base as stuffing for roti and sandwich. Add some tomato sauce, kids will love the combination.

Cottage cheese magic: A lunch box recipe with lot of calcium. Crumble the cottage cheese and add spices as per choice. You can also add chopped tomatoes, onion and capsicum. Use the base as stuffing for sandwich and paneer parantha. Or else, cut the paneer into 1"inch cubes; cook the paneer using paneer butter masala. Instant butter panner mix requires less cooking time.

Egg unlimited: Kids love eggs; and its easy to prepare, tasty and nutritious egg snacks. Sandwich or roti rolls can be made by stuffing boiled and crumbled egg; scrambled egg or omelet. Whip an egg and pour it over the roti in the pan, flip the roti over two or three times, until the egg is cooked well – Egg Parantha is ready!

Minced Chicken: Any dish with a hint of chicken in it, is inviting. Minced chicken can be converted into limitless number of dishes. On a busy morning you can go for a minced chicken stuffed sandwich or roti. Or, if time permits, refrigerate, boiled and drained, noodles overnight; in the morning mix it with shallow fried minced chicken and other ingredient to make chicken chow mein.

Vegetables Cutlets: A play-way method lunch box recipe that will inculcate the habit of eating vegetables. At leisure prepare and refrigerate ready-to-fry vegetable cutlets. In the morning fry the cutlets and place it between bread slice along with cucumber and tomato slices. The vegetables can be sliced and kept beforeitself.
The entire cooking process will take only 15 to 20 minutes. The cooking process is made simple if the dough for roti is prepared and stored overnight.To cook faster utilize all kinds of kitchen gadgets.
[sam_ad id="12″ codes="true"]