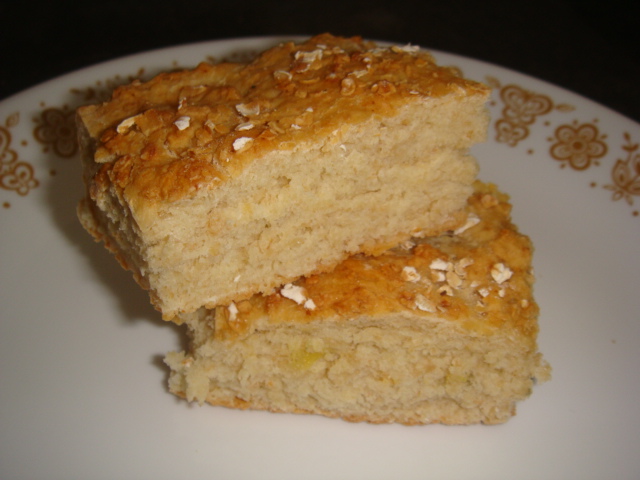 "Miriam reminds Paul that he is supposed to be watching the bread. He has burned one of the loaves, ……. he walks her home. When he returns, his mother and sister are waiting for him and they have found the burnt loaf of bread." Read about 7 substitutes that can be used instead of onion in recipes.
In India, where cakes and bread is viewed as a western delicacy that can be accomplished perfectly only by professionals or Christians, the above line from the famous English Novel 'Sons and Lovers' enlightened me that breads can be baked even by a young boy when mother goes out for shopping.
However, I never thought that one day I will break a bread at home in India. I have a fully equipped kitchen with all kinds of gadgets and ingredients for Kerala, Tamilian, Punjabi and Chinese Dishes. And of course I got a small old-fashioned electric oven which is used once in a year to bake Christmas Cakes.
Since I do not trust any processed or packed meals, I do all the cooking at home from the Scratch. 'Ancy's kitchen' is always active dishing out breakfast, lunch, snacks and dinner. Bread was strictly prohibited in the house as it is made of refined flour. Of late, due to time constrain, I included brown bread for breakfasts and snacks and began researching for substituting bread with a homemade dish. After doing some google search I found recipe for a simple bread, using which I baked a bread without sweating or spending much time, and the kids also approved with the new dish.
Being encouraged by the positive outcome of the first experiment, I decided to try out a healthier version using some other cereals and that is when I chanced upon Maria's eggless honey oat bread. Believe me the recipe has come out really beautiful, it was tasty, soft, nutritious, and presentable. I verbatim followed Marias instruction which is as follows:
Note:
I used lesser quantity of water and milk. Expert chefs say that the usage of liquid for the knead varies form place to place depending on the climatic condition .
Knead the dough thoroughly until it is really soft.
Give enough time for the dough to rise and also for the dough to bake till golden brown.
[sam_ad id="12″ codes="true"]