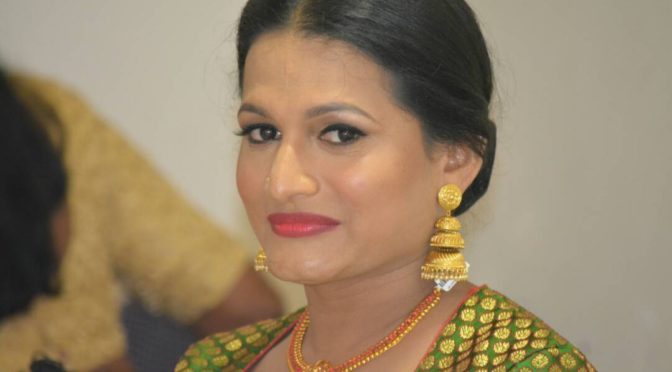 Meet Thripthi Shetty a transgender businesswoman, model and actress
The story of Thripthi, is a story of resolute willpower and determination. As a young boy, Kiran he lost his parents and he did not have anyone to share his psychological turmoil. He wanted to be a woman.
He left his home and wandered in various cities. Doing menial jobs and all the while contemplating ways to have a surgery for a sex change.
Surgery for Sex Change
Finally, three years back, he had enough money to get the surgery done. And then Kiran changed to Thripthi Shetty.
The story of Thripthi Shetty is the story of a transformation. It is the story of successful women entrepreneur, model, and actor who is being constantly interviewed by media. As a transgender she has got many firsts to her credit:
She is the first transgender to get employment in Kerala.
She is the first person to apply for mudra loan under the transgender category.
She is aspiring to be the first transgender businesswoman in Kerala.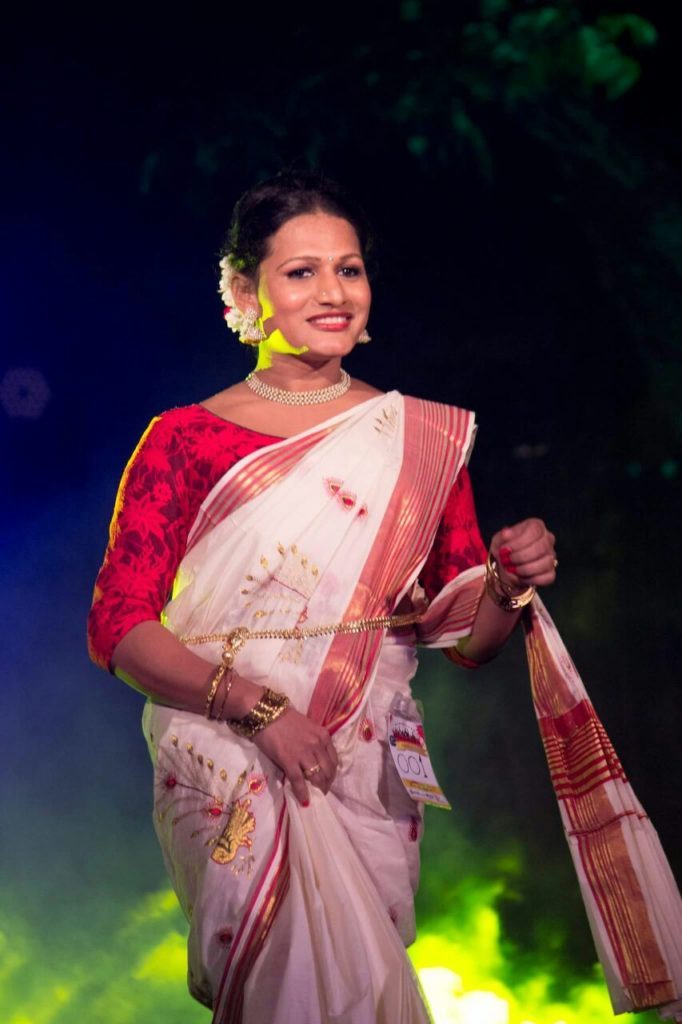 Story behind the transformation
Thripthi came in contact with Dr Annie, who took her to an old lady, who taught how to make handmade jewellery and showpieces. Since then, at her rented home, she creates beautiful jewellery in stones and black metal. She participates in a number of exhibition and there is a long queue to buy her attractive jewellery.
She also creates beautiful show pieces from used liquor bottles.
She is a creative person and talented. She got an opportunity to act in a movie. She is looking forward to acting in more movies.
Recently a beauty pageant, Queen of Dhwayah, 2017, was held for the transgenders in Kerala. In which she was selected in the final fifteen.
Her Dreams
Thripthi is a bundle of ideas, and she doesn't want to rest on the laurel. She has many plans for the future. A roof over the head and delivering the schemes for transgenders without any obstacle is all that Thripthi Shetty wants right now.
Her dream is to open a handicraft shop in a tourist destination. For which she hopes to get the support of the government.
Obstacles for transgenders
Thripthi feels that there are many people who want to help the transgender. But they are reluctant. If one person shows the way by helping the transgenders then others will truly follow.
Thripthi says that there are a number of schemes for the transgenders in Kerala. But due to some obstacles, the schemes are reaching the deserving persons. She hopes that steps will be taken to ensure that the schemes would rightfully benefit the transgenders.
One noteworthy fact that Thripthy said is that because the transgenders are not given voter ID card, the government is losing many valuable votes. In another interview, with a channel, she said that there are 25,000 people who declared themselves as transgenders. Those who hide their identity may be many times more.
People like Thripthi want to live a normal life like any human being. They do not want to stir upon, teased or abused. And they should receive jobs like anyone else.
Thripthi's jewellery is going on today also (December 24th) at Marine Drive, Kochi. If anyone is at Kochi please visit her stall. A glimpse of the products made my Thripthis are here: