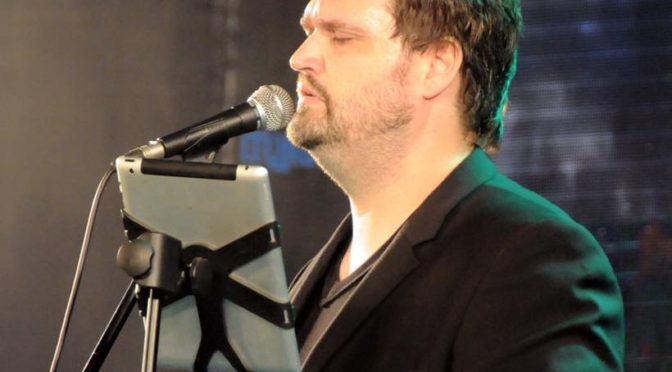 In conversation with Grady Long
Read Time:
2 Minute, 16 Second
Grady Long's video had gone viral where he sings 'Aayiram Kannumai' at the 'Kairali Gandharva Sandhya' in Kerala. He sang in the presence of eminent singers K J YeshuDas and Usha Uthup and there were a couple of other stalwart musicians present including the composer of the song, Jerry Amaldev.
Grady says he was surprised by the rousing applause from the audience. His plan was just to sing and leave the stage. But he became an overnight celebrity in Kerala, and in the last one year the video of the song has been shared and viewed tremendously  on the social media.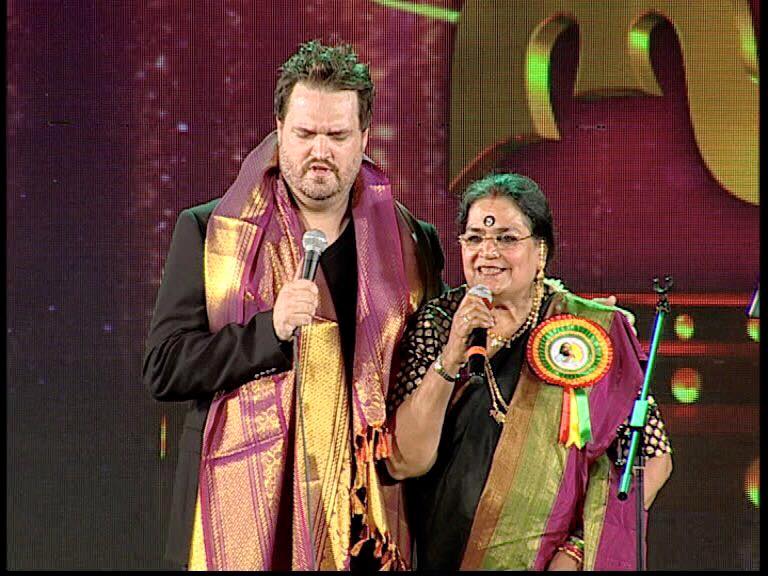 Before singing the song, Grady tell the audience that he was introduced to malayalam movies by his malayali wife…..
I got an opportunity to have a video conference with Grady, his wife Suja and Children.
Speaking different languages is a talent, and Suja got the talent to speak different languages fluently. She uses English, Spanish and Malayalam in her daily conversation. Though Suja left Kerala for the US at the age of 4, she put in lots of effort so as not to forget her mother tongue.
After her marriage with Grady Long, 15 years ago, they both used to watch a lot of malayalam movies, whereby Grady learnt malayalam movie songs that included Aayiram Kannumai.
When malayli kids born and brought up abroad or outside Kerala, say that malayalam is difficult to master, an American son-in-law of Kerala sang the evergreen song with relative ease. He also gave beautiful musical twist to the song which surprised Jerry Amaldev and K. J. Yeshudas, and they appreciated him.
Suja Long is now on the mission to train their three kids to speak in malayalam. She even posted her first video of teaching her children basic malayalam. Her video has got good review from the media. She plans to make more videos in the coming days.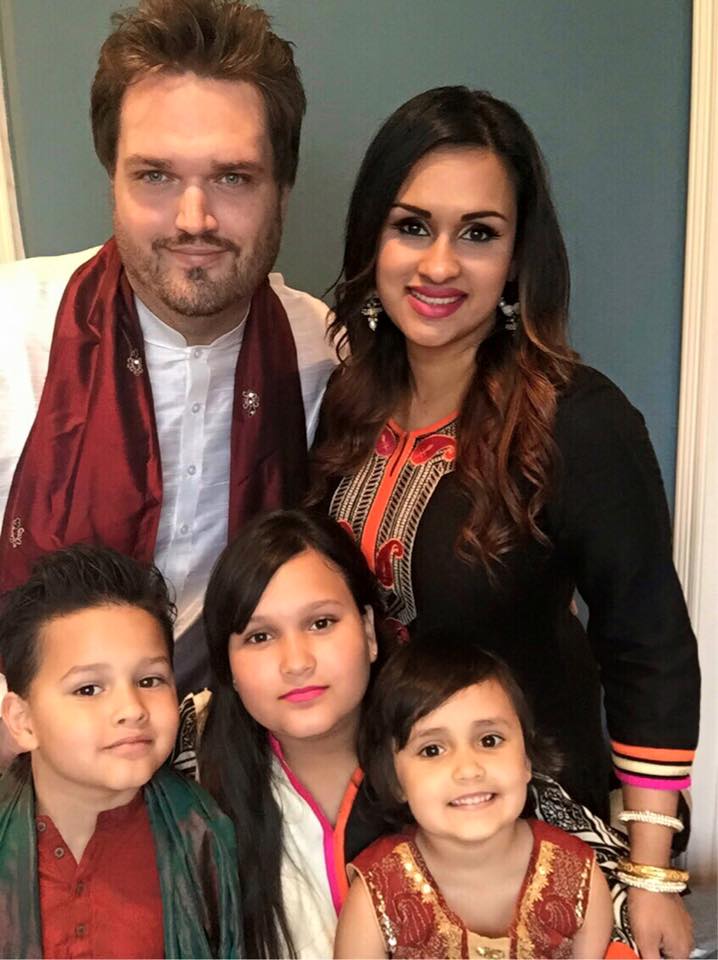 Before his tryst with malayalam music, Gary was already a well accomplished singer in the US, singing with many bands. He sings in various Genre and different languages like Spanish, German and Latin. He was also popular for singing Bollywood songs. Gary has also sung Tamil songs.
He will be singing more songs in India very soon, for which he will travel to India with family. He will keep us updated on the developments. And in the meantime Suja is teaching children malayalam so that they can communicate well in Kerala. Both Grady and Suja agree that to learn any language you need to speak the language, and you will make mistakes which is part of the learning process.
We wish Grady and Suja Long all the very best for their upcoming projects.