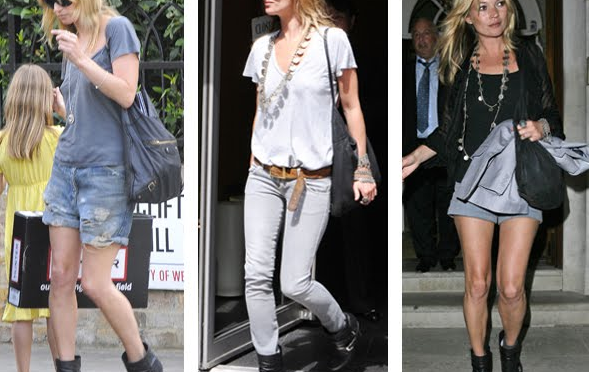 Boho Chic – A Popular Fashion Style This Summer
Read Time:
3 Minute, 6 Second


Many style divas this summer season was spotted in boho chic style outfits – a combination of traditional and trendy, organic, colourful, printed, detailed, and folk-inspired garments with modern garments.
The bohemian/gipsy fashion look prominent in the 60's and 70's revives from time to time. Boho means the style drawing influence from the culture of the gipsies or bohemians who were travelling people, and 'chic' means elegance. After spending time and effort to mix and match the garment with the accessories – hats, boots, bandannas, necklace, ear rings and belts, a boho chic exudes the feeling that you look chic in spite of hardly sparing any effort to look elegant.
Boho chic evolves every time it becomes a fashion trend, blending the latest trends and ethnic look with the funky, exotic, hippy style. This season the boho chic outfit is a combination of the ethnic with the modern wear –  Palazzo Pants, Skirts, Dhotis worn in combination with Crochet Jackets, Blouse and Noodle Strap Tops.
Thea Porter the pioneer of boho chic style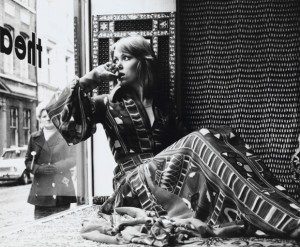 Boho chic style was introduced by Thea Porter in the 1960's during the time of economic woes. She had Beatles, Pink Floyd, Elizabeth Taylor, Faye Dunaway and Barbara Streisand as her customers. Her loose, draped shapes and fabrics have since become part of the style of stars. Her designs inspired by her upbringing in the Middle East – Jerusalem, Beirut and Damascus. The style that also reflected in her love for antique materials like French Voiles, Ottoman velvets, Swiss chiffons, Indian handprints, Islamic embroidery and brocades of Damascus.
Keith Moss and Sienna Miller
The style thrived among celebrities in the 60's and the 70's. Boho Chic style was revived in 2005 by Kate Moss and Sienna Miller. They become synonymous with the boho chic look when they bohemian inspired on many public appearances.
How to achieve a boho chic style?
Boho Chic reflects the personality  – a  nonconformist, and adventurous self, who wants to carve an individual identity. You can wear fluid clothes, long drapes or shirts with folk inspired motifs or colourful traditional prints. Team it with a boot and wear a lot of jewellery. Large slouchy bags, sandals, beaded necklaces, drop earrings and colourful bangles will create magic. Keep the hair loose and wavy so that it appears like the hair has been undone. To get a complete boho chic like use a hat, a hairband, a scarf around the head or a turban.
Indian tradition inspired boho chic

In India, Boho Chic outfit is a popular trend with the celebrities.  The style popularised among the consumers by boho chic brands like Global Desi.. The brand by renowned designer entrepreneur Anita Dongre.  Her boho chic garments are popular among college students and office goers who find the mix and matching style blend with the Indian culture as well as suit the global culture of the corporate workplaces. Anita Dongre's collection includes block prints, Indian motifs and designs on ethnic wears. That includes palazzos, Patiala, Churidars, shorts and long skirts. The Kurtas with ethnic design go very well trousers and jeans.  She is an advocate of environment-friendly wears. The renowned designer brought a range of boho chic outfits using fluid fabric made from environment-friendly natural fibres.


Accessories an essential for the Boho look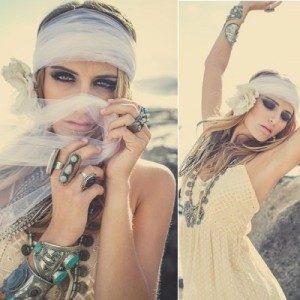 The boho chic look is complete only with the right kind of accessories – large slouchy bags in folk designs, sandals, colourful necklaces, drop earrings and bangles with the ethnic design.  The latest boho chic fashion is to keep the accessories, minimalist. Whereby presenting the look of being boho chic while remaining rooted.