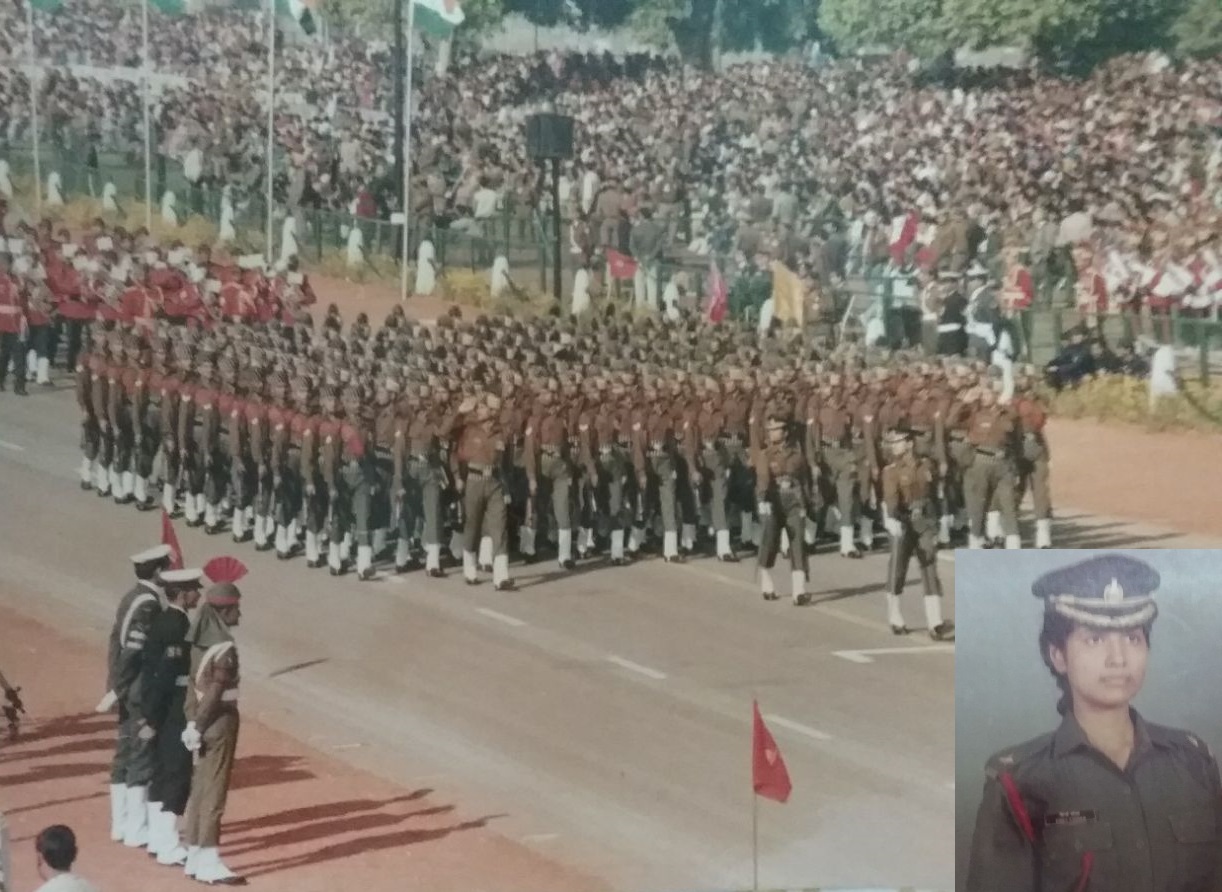 Meet the woman Officer who led Army Contingent at1995 Republic Day Parade
Read Time:
2 Minute, 19 Second
On January 25, 1995 a News item in Malayala Manorama Newspaper made all my relatives proud. One of their cousins, daughter, was going to lead Army Service Corps Contingent during the parade the next day on Rajpath. We watched the parade on January 26, and waited attentively for announcement of her name, Vincy Thomas Doordarshan. Today, 27 years after the Parade, I came in touch with this woman at Republic Day Parade, 1995 and requested an interview. She agreed to give the interview which will be an inspiration for every girl child in India.
Vincy Thomas was one of the 25 women, who made history when they joined the Indian Army in 1993.
Tell me about your experience leading the Army contingent at Republic Day Parade?
I was feeling on top of the world, when I participated in the 1995 republic day parade on Rajpath. I was the Second-in-Common of the Army Service Corps contingent. Mr Nelson Mandela, was the chief guest. We marched from Rashtrapati Bhavan to Red Fort, a total of 14 Kilometers. It was indeed a proud moment.

How did you join the army?
Ahmednagar, the place, where I grew up, had a very huge cantonment. I would always see young army officers smartly dressed up, zip past on their motorcycle. Never in my wildest dreams did I think that one day I would join them and be part of the first batch of Lady Officers in the India Army.
How was the training in the army, as you were one of the first women to be recruited?
The training was tough, but since I was highly motivated I could sail through. We had the same training as our male counterparts which included tactical, physical, weapon, drill, etc.
Yesterday was Girl Child Day. As the woman at Republic Day Parade, what message do you have for girls when deciding their career?
Message for every girl child is please educate yourself well and follow your passion.

Now that women are allowed to take up combat roles in the army, what would you like to advise the girls aspiring for a career in the army?
The role of an army officer, especially in combat areas, is very challenging. A person who is both tphysically and mentally strong should be able to take up this role. Hence, they should be fully prepared to take up the various challenges that come their way.
Your message to the readers of Lifestyle Today News on Republic
My message to the readers of Lifestyle Today News is that every citizen of this country can do their bit in making this world a better place to live. So, Empathy towards fellow human beings and animals is the key.