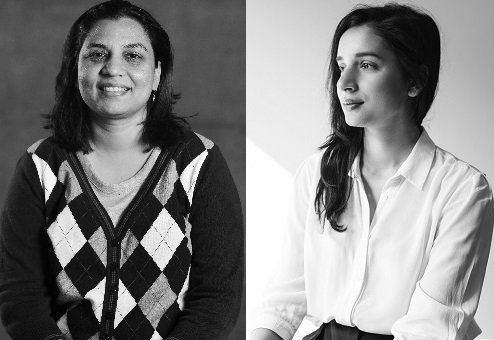 Meet women fashion entrepreneurs in India
Read Time:
8 Minute, 11 Second
The Indian fashion industry is one place where you can find several women fashion entrepreneurs. Through their creations, they nurture some of the subtle aspects of nature, culture, tradition, and environment. A woman knows best how to bring out the best in her creations. She knows how to protect and give a breath of new life to those things from the bosom of mother nature that are on the verge of extinction.
Sustainability is the watchword these days. Creating sustainable products is not just trendy; it is the need of the hour. Climate change and the environment depletion make us all sit up and think about what we can do to save mother earth as we know her. These women fashion entrepreneurs are on the path of sustainability.
Interview with Women fashion entrepreneurs
Here are interviews with a few women fashion entrepreneurs in India, who have carved a niche for themselves in the field of fashion and sustainability.
Rebecca Reubens
Dr. Rebecca Reubens core expertise is for bamboo and rattan. She is the founder of Rhizome, a multidisciplinary sustainability design studio. She is a world bamboo ambassador for the World Bamboo Organization. A trained industrial designer from the National Institute of Design, India, she focuses her creations on design, craft, and sustainability. She is associates with multi-governmental institutions, governments, NGOs, SMEs, and communities in Europe, Asia, and Africa. Rebecca is the author of the book, 'Bamboo: From Green Design to Sustainable Design.'
Here is an interview with her, where she talks about sustainability, her journey so far, and her experience of being a woman entrepreneur:
Tell us something about Rhizome, India's first multidisciplinary sustainability studio?
Design impacts sustainability because it orchestrates how materials are harvested, produced, used, and discarded. The question is whether you want to take accountability for these design decisions and their impact on sustainability. Rhizome, since its inception in 2009, does commit to doing this. We go beyond the environmental aspects and also consider the social, economic, and cultural elements which influence sustainability.
What can we expect to gain by visiting your studio?
Bright minds hard at work and sound design!

Who can visit?
Anyone and everyone
From your student days at NIFT, how has your journey been so far?
Exciting and always growing larger and yet quieter. Moreover, the scope and understanding of things that impact design required consideration while designing expanded exponentially. Whereas, the ego has become smaller.
Why have you chosen bamboo and sustainability?
I chose bamboo because of sustainability. Bamboo is one of the most sustainable materials known to man and needs leveraging for sustainability. While I don't only work with bamboo – I work with other sustainable materials as well.
Bamboo is my material of choice because I have been working with it for almost two decades now. I began my bamboo journey as a student at NID, then as a part of the International Network for Bamboo and Rattan, and finally through my practice.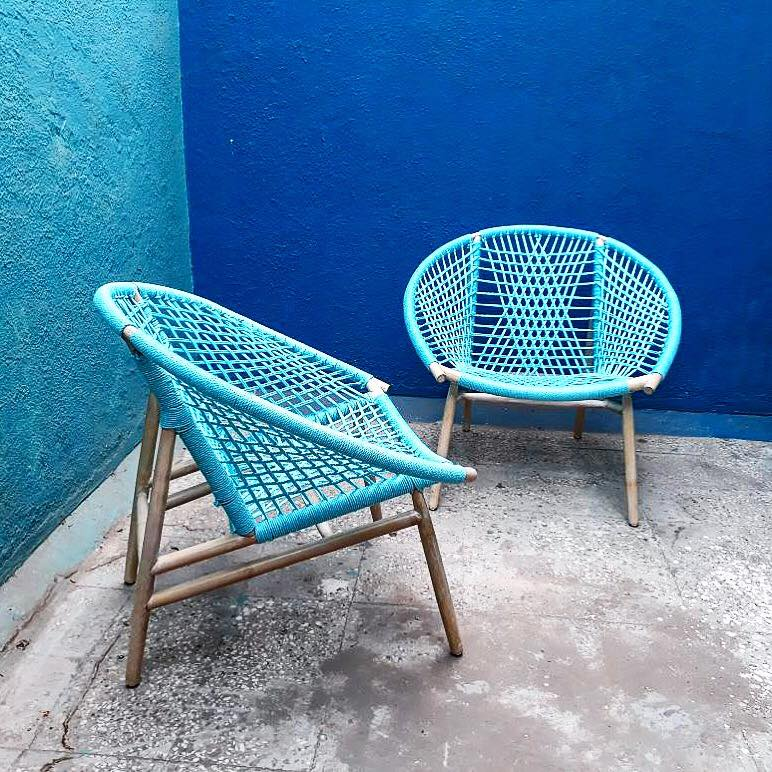 What are your future ventures, especially at this time when a sustainable lifestyle is become a necessity due to compelling environmental reasons?
We have a new brand of sustainable jewelry called Baka. We are also moving into the fashion space.
How can the college-going youngster and the young office going population adapt bamboos and sustainability in their lifestyle?
Buy less, and what you buy, buy sustainably. Read and keep yourself informed. Check up on tall claims and beware of greenwashing. Pick the real ones – we all know who they are – and buy things that are classic and will last you longer. Buy into experiences rather than 'stuff.' Look at alternate service models rather than 'stuff.' – take public transport or an Ola instead of buying a car.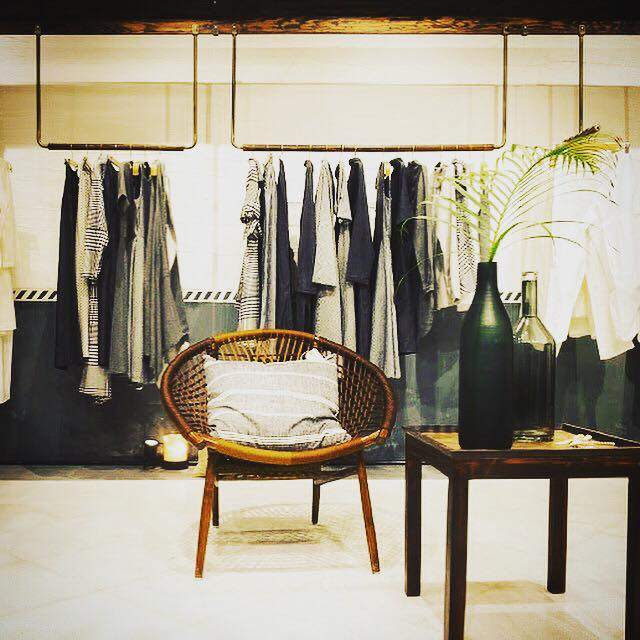 How can the common man, especially the college-going and the office going people make the best use of your creative collection?
Our collections are convenient and competitive in terms of price and performance. They are a good design. So it is simple – buy them, use them, don't throw them away. Get a piece customized from us – we want you to love what you own and keep it forever.
As a successful woman entrepreneur, how was your journey so far?
It was possible only because of support from my family and friends. Cultivate a strong network – this is what will catch you when you jump into the universe with eyes wide open.
It would be super if there were no women's day – because gender equality existed. Unfortunately, it does not. Some of us are more privileged than others – we need to speak up and be the voices of those who cannot speak for themselves. Fight for equality – quietly and loudly – make sure you are heard and seen if you are privileged. Be the change you want to see.

Rebecca Reubens
Medha Khosla
She is the founder of the designer brand Anomaly that focuses on workwear wardrobes. The clothes are designed for Indian professionals and created using natural Indian textiles. She completed her academic studies at the prestigious Pratt Institute of Brooklyn, New York. Armed with the skills, expertise, and exposure of working and studying in New York for ten years, she returned to India. Anomaly has become well-known within a span of four years since its inception.
Tell us something about your brand, "Anomaly'?
ANOMALY is a premium clothing brand specializing in high-quality essentials for men and women. Since we are a brand born out of dislike for excess, desire for subtle detail, and clean design, we create classic, everyday staples crafted from natural, Indian textiles.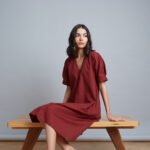 Tell us about your journey till now?
It's been a rewarding and challenging journey at the same time. Being a first-generation entrepreneur and never having worked in India before, I've faced many difficulties in setting up our studio and workshop. Finding the right team is an ongoing work in progress. I have had to fight many battles to execute my vision and goals for Anomaly. But, I wouldn't trade this experience for anything else as I continue to grow and meet incredible people along the way!
As a successful woman entrepreneur, how was your journey so far?
The journey was exacting, rewarding, full of hurdles, and excellent opportunities at the same time. At the same time, it is no doubt challenging to navigate a man's world in business. It is inspiring to build a business from the ground up and enrich the lives of our workers and karigars with relevant skills. I have decided to keep going no matter the challenges because resilience and perseverance are essential to continuous success.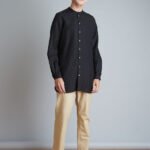 How are your creations sustainable?
We holistically approach sustainability from designing smaller collections, using ethical and lean production methods to manufacture based on need/orders.
We use only natural textiles like cotton, linens, and silks to ensure each textile scrap gets upcycled into trimmings, home accessories, and fabrics. Our philosophy is 'less is more,' and we believe in practicing sustainability in every aspect of the design, sourcing, and manufacturing process.
What are your future ventures, especially in providing sustainable products?
We are working on building our accessories range into an exclusively sustainable collection of upcycled home goods. Strengthening our business as an ethical production house for other brands and startups is very important to me as I firmly believe our studio has the right skill set for helping other like-minded brands grow. We would like to tie up with more prominent companies/corporates to develop a line of sustainable clothing or accessories for them – this would be an incredible step forward for us to execute a shared vision on a larger scale.
Will sustainable fashion become affordable to the larger population?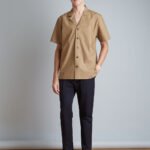 First, we need to identify what affordability means to the average Indian buyer and educate them on why it is better to choose a sustainable garment or textile over synthetics and cheap mass fashion.
There is a lack of awareness amongst the average consumer, and so they decide to opt for inexpensive clothing over a well-made, ethically produced, and beautifully designed apparel.
Sustainable fashion cannot be cheap because a lot goes into the development and creation of a garment from the design to sourcing to execution. We need to stop comparing everything to mass fashion instead of focusing on why sustainability is more valuable and imperative in today's world.
How relevant and affordable it is to the college-going and the young office going population?
We focus on elevating classic silhouettes into contemporary garments relevant to a broad audience from 25-65 years. Our styles are not trend-based but designed for everyday wear and all seasons.
Our price points are very accessible, primarily since we only use 100% natural, high-quality textiles to create a superior quality product. We don't compromise on either and keep our prices very competitive at the same time.
Now slow fashion and repeating garments are becoming a trend, can you give some fashion tips to the young generation about what factors they have to take into account to look trendy and presentable every day?
Taking care of one's garments is essential. We recommend choosing the right detergents and hand washing whenever possible for longevity in one's wardrobe. I recommend finding unique ways to style one's staples to feel and look presentable. The more we care for our garments, the longer they last and stay relevant.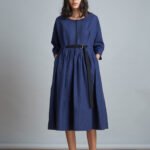 Keep breaking barriers and follow your passions. Don't stop trying and be prepared for failure. Women hold this world together, and this is the time for us to push ourselves to the forefront – be seen and heard.

Medha
Image Courtesy: Rebecca Reubens and Medha Khosla