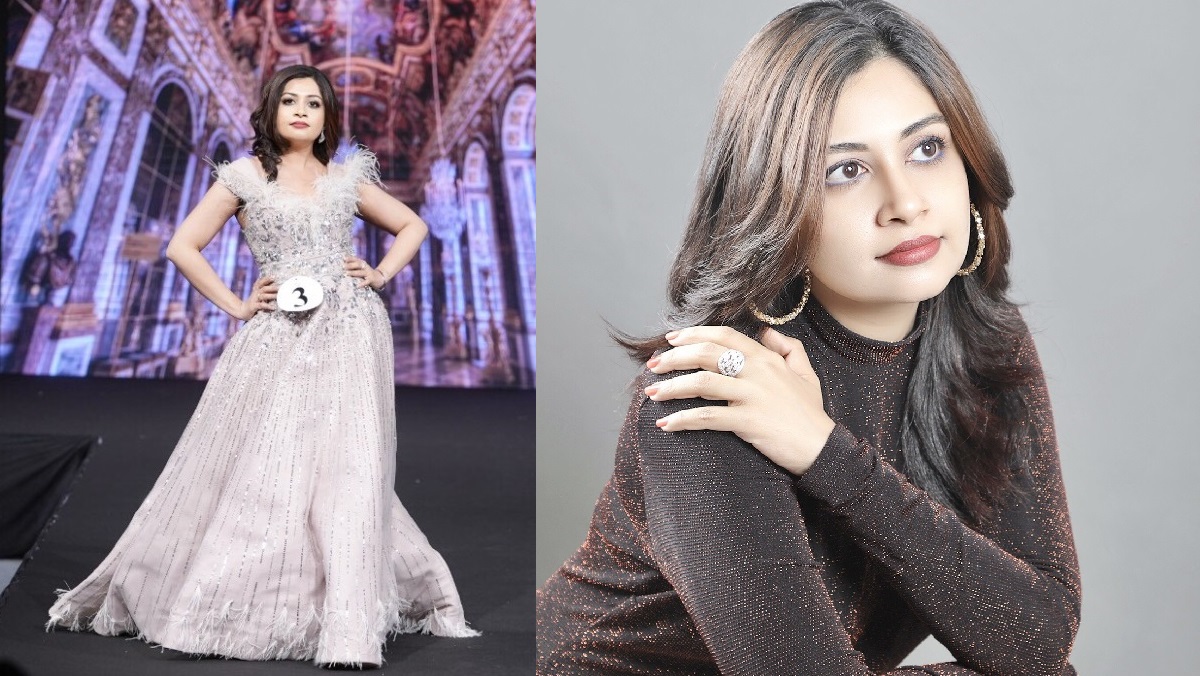 Meet the finalist of Mrs Universe UAE
Read Time:
3 Minute, 47 Second
"When you want something, the whole universe conspires in order for you to achieve it". The famous quote of Alchemist comes true for the bold, beautiful and successful married women of the world. Subduing to one corner of the heart, their dream to participate in beauty pageants they stepped into the world of marriage and raising kids. Concentrating on their flourishing careers and upbringing of kids, little did they know that the universe is conspiring to make the best kept secret dreams a reality.
There are many beauty pageants, now, for married women where inner beauty matters more than appearance. Recently Mrs Universe UAE was held in Dubai, of which the winner would participate in Mrs Universe 2021 to be held in Seoul.

Dr.Anju Ann, a mother of two, was one of the finalists on Mrs Universe UAE. "I took this as an opportunity, which happened for the first time in UAE, to groom myself to be the best version of myself. So that I can inspire women in my society through my experience. There is a belief that a woman is not supposed to have her own dreams and goals once she becomes a wife or a mother. Therefore, it is the time to change that stereotypical way of thinking in our society." she said.
The bold decision to participate
Anju, a dentist by profession, says that the decision to participate in the pageant needs poise and determination, "As a woman, we need to accept our own uniqueness, both perfections and imperfections, and have the belief in ourselves. To take us to a huge platform like this one it needs lots of courage and confidence. Definitely it helps us to redefine our personality, self-confidence and reflect our own self worth to ourselves and to society. As human beings we are all always in the process of evolving, so give it a big shot.
Hailing from a town in Kerala, with no exposure to international beauty pageants. She says " It was really a fantastic experience to work with a good international team including judges from the red-carpet Cannes Festival. I don't have any background from this field my entire life, rather than just 3 days of experience.

And how did her traditional orthodox family react when she announced her participation in the pageant? "It was a difficult task for me to convince them and break the pattern of their way of thinking. But eventually I succeeded and made it. "
How she groomed for the pageant
All through Anju maintained a strict regime whether it was in physical fitness or in diet regime. "I am a mother of two boys and have had c-sections twice. That perfect imperfection is there in my body. However, I always tried to stick with my diet and exercise as usual. I should say as a South Indian Woman, we do incorporate more carbohydrates. There must be balance in the protein, fat and carbohydrate in our routine diet plan. Every woman should practice squats, exercise and weight lift to bring back our body tone, and to rebuild our muscle strength after delivery. I can say it as an advice even though I am not a gym person at this moment.
A dream come true
About participating in the pageant Anju says, "Yes, definitely I do appreciate myself for taking one step beyond my limits to accomplish my dream which I left behind during my teenage days. That experience helps me to boost my self-confidence and to love myself more."
When Anju shared her pictures from the pageant there were good positive responses from well wishers including friends and family. About the critics she says "I know that there must be people who can't digest it. But we don't have to hold ourselves back to fit in society."

After the pageant, Mrs Universe UAE that gave her an experience of a lifetime, with renewed vigour, Anju is back to her daily routines, focusing on personal life and career. 
It is never too late for any married woman. Never let off your dream and the universe will conspire for you, "follow your heart and chase your dreams and goals." She says, "As an individual, we have some obligation to ourselves and we should honour our own life journey. While we do the rest of our duties as a mother, wife and daughter in law. And give space for ourselves to do what we want to do in our life."

Latest News