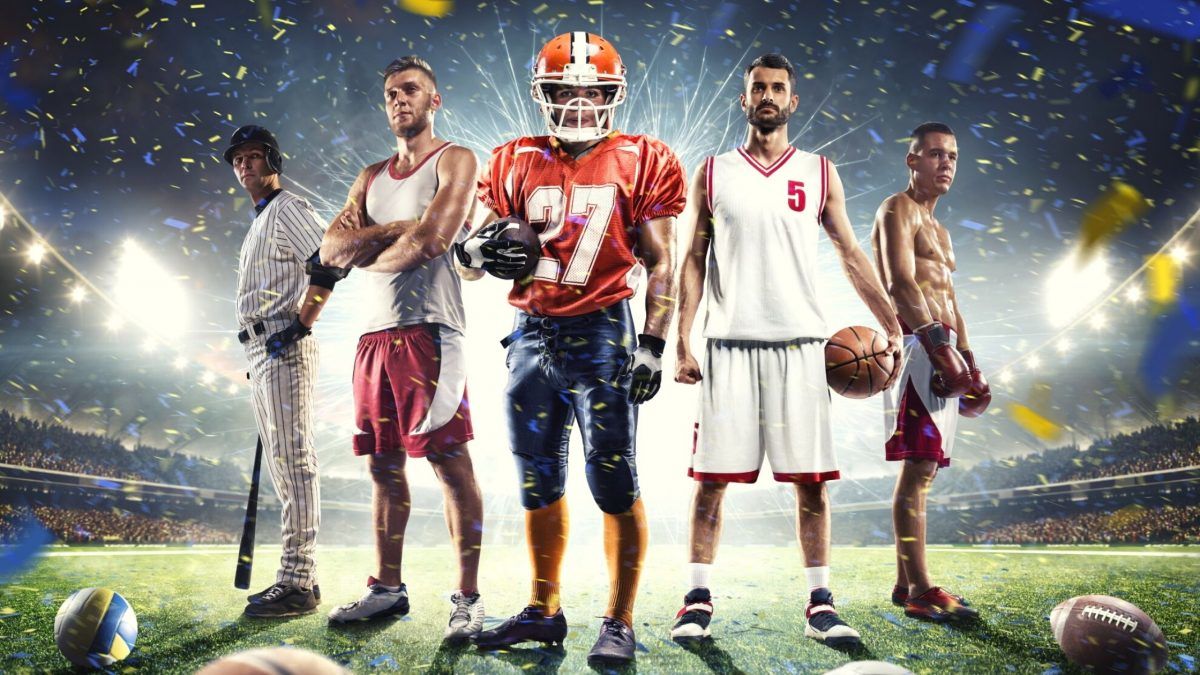 Is Online Fantasy Sports in India a 'game of skill' or 'game of chance'?
As parents, we always worry about our kid's addiction to online games. Many parents raise their voices to ban the games because the obsession with online games leads some children to take even their lives. However, the pandemic has only increased our dependence on the virtual world. We need to learn how to live with the new virtual lifestyle. One form of virtual gaming in the Online Fantasy sports in India of which you might have seen advertisements like the MPL and the Dream11. How safe are the games for our kid? Are our kids entitled to play them? Are Online games legal in India? Is not online games a form of betting?
We have many such queries in our mind regarding Online Fantasy Sports in India. The best person to provide answers to our questions is someone from the legal fraternity. Our doubts will be cleared by Advocate Santhosh Mathew, Founding Partner, Ninan and Mathew. He has legal expertise in Writ Petitions, Telecom, Media laws, Service Laws, Company Law and Banking Laws. He appeared on behalf of an online rummy company in a writ petition challenging Kerala State Governments banning online rummy when played for stakes. He was also a panel member discussing the Legal Aspects of Fantasy Sports in India during the recently held Federation of Indian Fantasy Sports Event.

Read on to find out what Advocate Santhosh Mathew has to say about Online Fantasy Sports in India:
What is the difference between a 'game of skill' and a 'game of chance'?
Whether a game is of chance, or skill, is a question of fact that needs to be decided on the basis of information and circumstances of each game offering. While deciding the question of "skill versus chance", the Indian courts have adopted the test known as the "dominant factor test", or the "predominance test". This test requires a court to decide whether chance or skill is the dominating factor in determining the result of the game.
A game of skill implies a game where success depends principally upon the superior knowledge, training, attention, experience, and adroitness of the participating player.
On the other hand, it has been held that a game of chance is a game that is determined entirely by mere luck. The result of which is wholly uncertain and doubtful and, a human being cannot apply his/her mind to estimate the result.
In regulating those offering such games, Indian laws differentiate between games of skill and games of chance. The anti-gambling laws of most Indian states exempt 'games of mere skill'. The Hon'ble Supreme Court of India has interpreted the words 'mere skill' to mean "preponderantly of skill". The Hon'ble Supreme Court has also held that conducting skill games does not amount to "gambling", but is a commercial activity and, therefore, entitled to constitutional protection.
How are Online Fantasy Sports in India legally defined?
Online Fantasy Sports (OFS) are digital sports engagement platforms that are based entirely on the happening of a complete real-life sports match which has been officially sanctioned. OFS allows users to build virtual teams with counterparts of real-life players participating in an upcoming match and compete on real-world statistical performances of these players. This allows users to emulate the role of a selector or a manager of a team, with the power to drop, recruit, or trade a player of their choice.
The teams are frozen, and the changes locked once a match begins. This means that OFS are available to play only when real life sports matches occur, ensuring only sports engagement. Time spent is limited to selecting a fantasy team and after the real-life match begins, no changes are allowed.
The Hon'ble Supreme Court of India has recently reaffirmed three different High Court judgements, bringing finality to the matter that Dream11's format of fantasy sports is a game of skill and does not amount to gambling/wagering/betting. Hence, the operators offering OFS in accordance with the Charter of Federation of Indian Fantasy Sports (FIFS) shall be accorded protection under Article 19(1)(g) of the Constitution of India as a legitimate business activity.
The Indian courts have noted that OFS, as offered by an operator, is a game of skill, as it requires exercise of superior knowledge, judgment, attention, and has a substantial degree or preponderance of skill. The courts observed that participating in online fantasy sports involves drafting of a virtual team which involves exercise of considerable skill and assessment of players and rules of the contest. A user is also required to create a virtual team with the limited credit points available to draft athletes where the price of virtual players is based on their relative value and ability.
Users are also required to follow real events which will help in winning a contest. The courts have also observed that OFS are games of skill since the users do not bet on the outcome of a match but merely play a role in selecting a team. The points are scored by the users for the entire duration of the match and not any part of the match. Based on these findings, the courts have held that OFS are games of skill and not gambling/betting.
People both young and old are said to become addicted to virtual games, what is your opinion?
As highlighted earlier, OFS are available to play only when real life sports matches occur, ensuring only sports engagement. Time spent is limited to selecting a fantasy team. After the real-life match begins, no changes are allowed, and the user then only engages with the sports match and not OFS.
OFS are, therefore, inherently non-addictive and purely a means for sports engagement. Online Fantasy Sports is a class in itself as it is based entirely on real life officially sanctioned sports, which cannot be accessed at any point of time and for any duration based on the user's interest.
In fact, over 80% of fantasy sports users participate in free contests purely for sports engagement. Average ticket size to participate in an OFS pay to participate contest is ₹35/- (less than the cost of a snack). Data suggests that 99.1% of all OFS users have either won or lost less than ₹10,000/- in their lifetime. Further, at least 50% of participants win back their entry amount or more.
Further to this, OFS participants are primarily in the age group of 25 to 40 years old and participants below the age of 18 are not permitted. Therefore, the question of OFS being addictive for the children and minors does not arise. Additionally, OFS operators have also instituted responsible play policies to protect users' interests such as notifying them when they cross pre-defined contest limits and providing options to restrict their engagement.
The advertisements of virtual games give the impression that such advertisements can be an income source, what do you think?
OFS are not avenues for income and representing them as such is not only unethical but harmful to the interests of the users. All the advertisements by the online gaming industry including online fantasy sports are governed by the regulations set forth by the Advertising Standards Council of India (ASCI) and are in strict compliance with the same.
It was with the objective of addressing such concerns and issues around unethical conduct that the OFS industry came together to establish the Federation of Indian Fantasy Sports (FIFS), India's only dedicated self-regulatory organisation for the OFS industry. FIFS is constantly working with the operators and the concerned government stakeholders to ensure that the industry conducts itself responsibly.
FIFS has evolved a robust Charter and operator compliance and audit structure which puts the responsibility on the industry to self-regulate while placing the consumer interest first. The Charter includes responsible play policies, advertising codes, and other measures to ensure users are respected and their wellbeing is protected in the broader public interest. In fact, FIFS has also established a consumer grievance redressal structure that is chaired by the Hon'ble Justice A.K. Sikri, retired Justice of the Supreme Court, as an independent Ombudsman.
As more and more operators join FIFS, it will be able to better cater to the needs of all registered OFS users in the country and ensure that their interests remain protected.
Some people, especially parents of teenagers feel that fantasy sports should be banned, what is your take?
Unfortunately, due to certain misperceptions and erroneous classifications in few state legislatures, a few people falsely equate OFS with gambling/betting and therefore, call for a blanket ban. OFS platforms have been unintended casualties of such blanket prohibitions which are primarily aimed at prohibiting gambling/betting.
The recent order of the Hon'ble Supreme Court of India and the various High Courts judgements, that have upheld OFS to be a game of skill and, therefore, entitled to constitutional protection, will help remove all extant ambiguity and increase users' confidence. Further, the State Governments are now actively looking to amend existing legislations, or introduce new ones, that provide necessary exemptions for OFS and enable creation of a uniform regulatory framework that allows the OFS industry to grow and scale to its true potential.
Not only will a blanket ban contravene the various orders and judgements of the Hon'ble Supreme Court and several High Courts, it will also be detrimental to the growth of the economy and the sports ecosystem. Various reports and studies have found that the OFS industry has a multitude of socio-economic benefits. These include:
Increased engagement and viewership for live sports
A study by Kantar Media concludes that OFS users watch 60% more sports than before because OFS ensures deeper active engagement for sports fans. Further, the Capgemini report on Emerging Technologies in Sports concludes that close to 90% of sports fans in India feel that the usage of emerging technologies in sports has enhanced their overall viewing experience.
Contributing to wholesome development of the youth
Sports and any form of engagement with sports, through platforms such as OFS, has a positive effect of providing the population with a means of entertainment and amusement that is non-addictive and promotes their mental and physical well being as it keeps them away from the social evils of alcoholism, drug abuse, tobacco addictions etc.
Developing a holistic multi-sports ecosystem which is inclusive of indigenous & women sports matches
The symbiotic relationship between OFS and real-life sports has helped increase adoption and viewership for sports that have traditionally been at the periphery of audience's awareness such as volleyball, rugby, baseball and basketball and indigenous sports such as kabaddi. As concluded by Kantar Media in its study, 59% of OFS users started watching new types of sports because of their interest in fantasy sports.
Embodiment of "AatmaNirbhar Bharat" – Driving for economic and technological growth
As per the PwC report, quoted in NITI's draft discussion paper, on its current growth trajectory, the OFS industry is expected to cumulatively contribute over Rs.13,500 crore in revenue to the Exchequer in the next three years. The industry is also pegged to attract Rs.10,000 crore in FDI in the next three years.
Creating employment for Indian talent in highly skilled proficiencies
As per the PwC report, quoted in NITI's draft discussion paper, it is estimated that the OFS industry will create highly skilled employment opportunities for software engineers, data scientists, developers, cyber security professionals etc., and add approximately 10,000 to 12,000 jobs directly and indirectly over the next three years.
Therefore, after taking into account the aforementioned, the State Governments should look to create a clear regulatory framework that allows the industry to scale and enable it to continue driving economic growth and facilitate sports development.