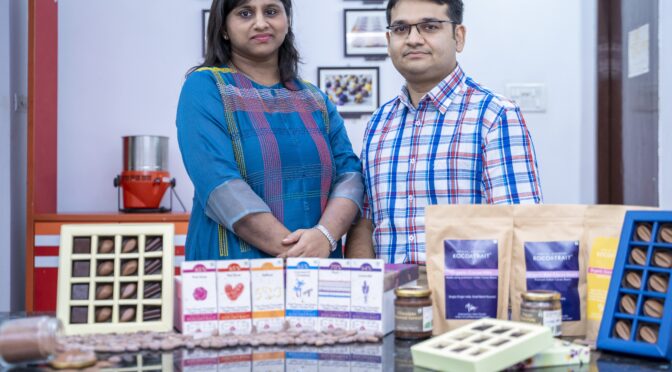 Meet the Bean to bar chocolatier couple in India
Read Time:
8 Minute, 29 Second
Apart from the milk chocolate, dark chocolate, or homemade chocolate, another range of chocolate is slowly gaining a loyal group of customers in India. Know as the bean-to-bar chocolate you might have seen them displayed at events, fairs and malls.
Coincidentally, two weeks ago I came in touch with a chocolatier entrepreneur couple based in Chennai, L Nitin Chordia, and Poonam Chordia. They started Kocoatrait the only zero waste and sustainable bean to bar chocolate brand in the world.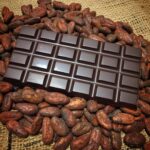 They are the first certified male and female chocolate tasters in India. In addition, they own Cocoatrait, a consultancy firm for chocolates, and Cocoashala, an education, and training institute for chocolates.
Nitin and Poonam are part of the bean to bar revolution that is happening world over and particularly in India. In a bean to bar chocolate making the entire process from procuring the cocoa seed onwards is done by the same manufacturer in small batches.
In a bean to bar chocolate we know exactly where the seeds come from. For Kocoatrait, they procure cocao seeds from Kerala and Karnataka.
Like in wine making, the terroir of the chocolate is important. Climate, soil, terrain, of planting Theobroma Cocao influences the flavour of the chocolates.
Poonam the creator of Kocoatrait brand incorporated a number of local and indigenous ingredients in the 12 vegan chocolate varieties. Lemongrass, sukku coffee, lavender, coconut, banana, masala chai and red rose are some of the exclusive chocolate flavours. The rose petals are sourced from Rajasthan, Jaggery from UP thus keeping the production of the chocolates local and sustainable.
Kocoatrait chocolates are all vegan and free of vegetable fat or oil. And to keep the chocolates sugar-free natural sweeteners like Jaggery and coconut sugar are used.
The bean to bar chocolate couple
The cocao seed processing to the final packaging iof the chocoate is done in small batches with lots of dedication, hardwork and passion. Every process is ensured to be sustainable, local causing the least harm to the environment.
The couple run the wet table top grinder for 24 hours continuously to bring out the natural flavour of the cocoa. And the chocolates are wrapped using packaging materials made from reclaimed cotton and coconut husk.
I had a online interview with Nitin Chordia who talked about their brand of bean to bar chocolates and about the benefits of consuming chocolates. The interview was an eye opener about the benefits of consuming dark chocolates. Nitin also tells how to develop a taste for dark chocolates which is good for health.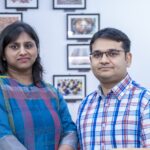 About Bean to Bar Chocolates
What is bean to bar chocolate making? How prevalent it is in India?
Bean to bar chocolate making involves making pure chocolate starting from cocoa beans without substituting the fat, which is cocoa butter in this case. This is a new wave globally in chocolate making and India is not left behind.
It involves making specialized and pure chocolate in small batches. We have 5 successful Bean to bar chocolate makers in India and I had earlier predicted 40 such Bean to bar makers by the end of 2020.
Bean to bar chocolate is seldom imported.

Milk vs Dark Chocolates
What is the difference between milk chocolate and dark chocolate?
As the name suggests if there is milk in a chocolate recipe, then it is referred to as milk chocolate. Milk chocolate usually has a very less percentage (less than 20%) of cocoa and is dominated by sugar and milk.
When chocolate is made without milk and has a higher cocoa percentage it is called dark chocolate. One must be very careful and note that the milk should not be substituted by sugar and hence of 50%, dark chocolate makes no sense. Most of the balance of 50% is sugar!
Comparing Bean to bar chocolates with dark or milk chocolate categories is like comparing oranges and apples. They are not the same.
What is the rate of consumption of milk and dark chocolates in India?
As of today, predictably so, milk chocolates form most the market. Dark chocolate is a category that is currently very small but promising huge growth opportunities.
Particularly after the pandemic, we have noticed more people understand the benefits of dark chocolates. We are in no way implying that the entire country will start consuming dark chocolates going forward.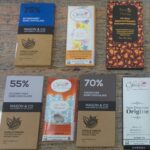 Are dark chocolates healthy?
Not all dark chocolates are equal. Dark chocolates above 65% are considered healthier when they are made without adding any other vegetable oils or milk.
When milk is added to chocolate, our body's ability to absorb the antioxidants that exist in cocoa is nullified. In my opinion, a freshly made Indian sweet is better to consume than 50% dark chocolate.
In our earlier research, we figured out that any Indian sweet has a maximum of 36% sugar content whereas a 50% dark chocolate would mean 50% sugar content! This is alarming! Hence we cannot say that all dark chocolates are healthy.
We Indians have a sweet tooth, how do we eat dark chocolate which is bitter?
While Indians have a sweet tooth, we also like beverages like beer wine and coffee. We must also note that in India we do not know to differentiate between a sugar craving and chocolate craving.
Also, it is a myth that all dark chocolates are bitter. The bitterness depends on the quality of cocoa beans used while making chocolate. Lower quality cocoa beans are usually bitter and hence are cheaper.
During my early days as a chocolate taster, I have tasted and enjoyed 100% dark chocolate made without any sugar and was still able to quite easily enjoy it. I enjoy 100% dark chocolate quite regularly these days.
We must also note that much like wine beer and espresso coffee one needs to develop a taste for dark chocolates also. With more education, people will start appreciating the flavour nuances in dark chocolate just like how they do in the case of wine and coffee.
Is there difference between Indian and international dark chocolates?
This is not a straight forward question to answer. However to put it simply most of the international dark chocolates being imported are commercially made and mass-produced chocolates.
Most of the available dark chocolates in India are also mass-produced.
However, if you have to choose between mass-produced Indian and imported dark chocolates, I would have to say that imported dark chocolates are perhaps a better buy (produce wise and not necessarily value-wise) simply because of the strict Ingredient laws that govern chocolate production internationally.
We must also remember that we pay a much higher price for imported chocolate (3 times more than the price it is sold in retail in the country of production). Simply because a majority of the price constitutes import duties and transportation costs. Hence you are not actually paying the entire price for the product. 
Sustainable Chocolate Making
What is sustainable or zero waste chocolate making?
Chocolate making where, every aspect of a business including sourcing of raw materials, use and reuse of existing resources and packaging material which is safe and good for the environment Give while taking and not to create landfills is our definition of sustainable and zero waste.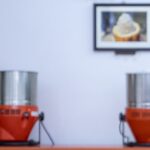 How you have made your brand Indian, traditional and eco friendly?
Almost all the ingredients that we use in our products are made in India and are organic. We use traditional stone grinding to refine our chocolates which help us retain flavour.
We use the most energy-efficient machinery to produce Kocoatrait chocolates. They may not be cost-efficient processes and equipment but the intention is to be eco-friendly and hence we make our choices a specific way. Last but not the least, our packaging is zero waste and that completes our offering.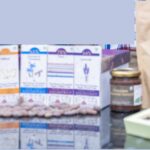 What is the cocoa husk packaging that you use to wrap the chocolates?
While creating Kocoatrait as the world's 1st truly zero-waste, sustainable, and eco-friendly chocolate, we were clear that we have to start from the outside. The wrapper needed the most attention because, like potato crisps, the packaging of chocolates have always been seen in a negative light towards the impact of it on the landfills and oceans.
What we decided to do was to work with reclaimed waste cotton from garment factories and Cocoa husks that we generate during a roasting process. We put them together and make a material that is upcycled, completely paper-free, plastic-free, tree-free, compostable, biodegradable, and recyclable.
This is the first and only such wrapping material used by a chocolate brand. Until March 2020 we have helped save 50 kgs of single-use plastic chocolate wrappers from entering landfills and the ocean.
How lucrative is chocolate making business in India?
The mass-produced chocolate business will continue to behave like an FMCG offering with pressures on sourcing and margins. As far as Bean to bar chocolate industry is concerned, we see very high profitability, the ability to start small and very attractive ROI.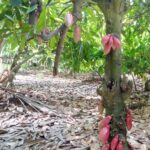 Can a rubber or coffee planter make more income from cocoa plantation?
An existing rubber or coffee planter can usually add cocoa as an additional crop within the same farm. However, we must remember that cocoa has a long gestation period.
When the planter starts selling cocoa, it certainly gives him the luxury of a balanced income. Every crop whether it is rubber, coffee, or cocoa behaves like a commodity and has the same uncertainty.
Ferro Rocher, Toblerone, a box of Quality Street Chocolate, Snickers, Galaxy, and Mars are some of my favourite imported chocolates. Are they milk or dark chocolates? Should I eat or not eat them?
All the above-listed products are milk chocolates. Whether you eat them or not depends on the purpose or intent of the value to be derived.
Broadly speaking, if you are up for some indulgence and a sugar rush, all the above will fit your bill and you could consume them. People usually consume dark chocolates with the aim of lower sugar intake and the health aspects (antioxidants) which they could benefit from.