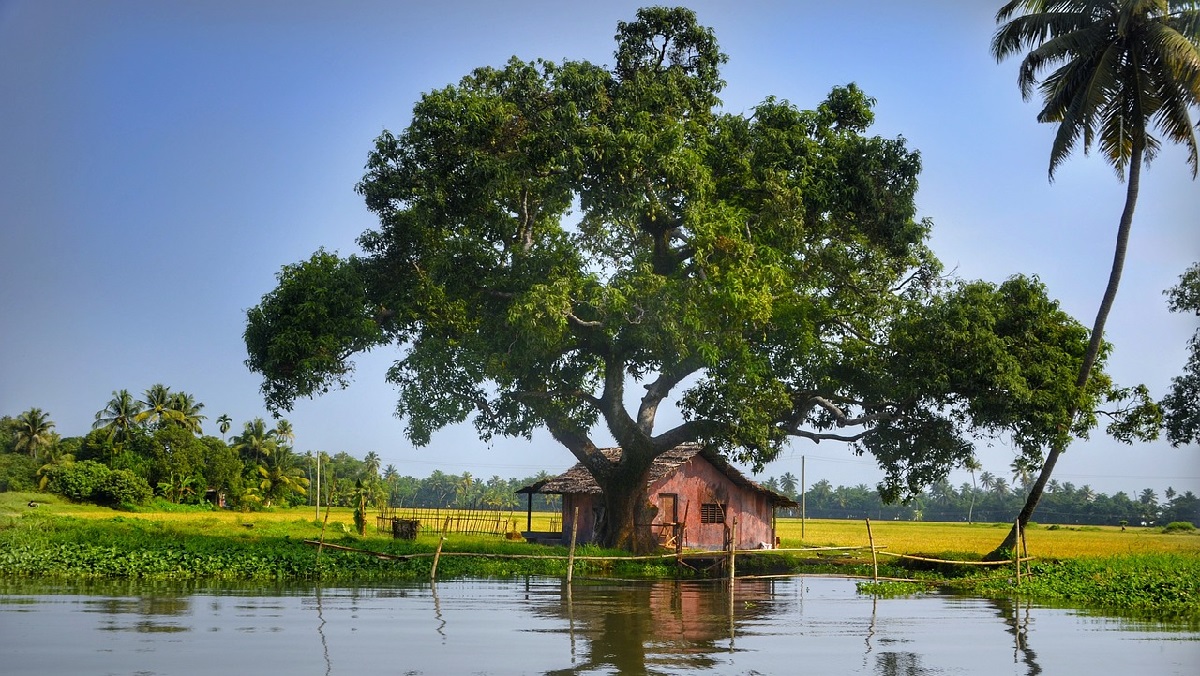 How Climate Resilience Future Ready is Kerala?
Read Time:
8 Minute, 14 Second
Dr Mathew Koshy Punnacadu is green church campaigner of Ecological Concern Department of CSI Church. He also spoke at several UN Environment forums. Earth Bible Sermon, green school program, green parables and the recently published illustrated book about 'Climate Resilience' for children are some of his initiatives.
In his interview to Lifestyle Today News he tells why he works with students in spreading awareness about climate Change and climate resilience in Kerala and other four states. He also gives a brief introduction about his latest book for children about climate change.
Can you tell about your climate resilience activities among students in Kerala?
I have been involved in environmental issues since 1992 and heading the CSI Churches climate justice program since 2011. In the beginning the campaigns were not very effective. Adults would listen and comment that the speech was very interesting. Since the meetings did not give much results, I started an environmental program among children in 2015. I started teaching about the hazards of climate change which brought good results.
In partnership with Centre for Science and Environment (CSE) in Delhi, the students started environmental auditing. The schools keep an audit of what is happening water, energy, food, air, waste and land on the school premises. Thus began the environmental sensitization of the children. They learnt how to lead a sustainable lifestyle and to live within the means by effectively utilizing whatever is available locally.
The activities were rated on a daily basis. Students enter their work in the computers records everyday and the data is preserved by CSE. After 3 months of work, CSE declares the school as a green school. Now 500 CSI Schools became green schools.
Climate Resilient in schools and communities in Kerala
Every Wednesday evening an online training program is conducted from 6:30 – 8:00. During Covid times around 1000 children participated in the program. Leading scientists in India told the children how to be a climate change leader and how to combat climate change.
So as to give them practical experience, we selected 1000 students to speak in 10,000 schools and Churches. They speak about the dangerous consequences of climate change. For instance the coastal areas are submerging under water, temperature is increasing, forest and wildlife is in danger.

12 point green protocol
So we made a 12 point green protocol including food, waste, water, etc. which has to be followed by every CSI Churches, Schools and Colleges. We are using children as the best way to reach the green protocol initiatives among the grassroots level. Some of the significant points include: collecting rainwater from roofs and recycling it; eliminating the use of plastic using steel plates; making eco-friendly constructions; reducing waste production by learning to recycle; not using chemical pesticides on church campuses; using public transportation to go to church or car-sharing among the faithful; and so forth.
The illustrated book for children 'Climate Resilience'
Climate Resilience means to create a carbon neutral community, follow green protocol, and prepare society students for adaptation and mitigation. In this illustrated children's book, a Guruji and 4 children through their conversation discuss climate Resilience and climate action in simple language.
Children ask the guruji questions like what is climate Resilience? How does it affect the ocean, how does it affect wildlife, how will it alleviate poverty? How are heat waves formed? Children ask guruji the questions and he answers in simple words. For instance during the great flood in Kerala, when the water Rose, many did not know how to swim. Many got in trouble just because they did not know swimming.
This is my 24th book written in English. The book has secular content meant to prepare people to fight climate change. There is nothing related to the Bible. It is available on Amazon for Rs 100. The book is for high school and higher secondary school students. Focusing students around 19 years of age. Our student speakers use the book as a resource to prepare the audience against the impact of climate change.
People's attitude towards the environment changed in these 30 years
In 1992, when I gave speeches people used to make fun of me. Now things have changed. All secular organisations are taking climate change seriously. I mainly address the Church because, from my experience I understand that when you talk on a religious basis people believe you and take you seriously. Not just Christianity, I try to understand the environment concepts of Hinduism and Islam and conduct interfaith dialogues in ecological perspective.
What is the green parable?
It is a new concept of retelling the Jesus Parables so that the people of this generation can understand. Especially in respect to Climate Change. 20 students, teachers and theologians were asked to retell the parables for a modern audience. A Compilation of all the retold parables, edited by me is titled 'Green Parables'.
One parable is about building the house on a rock. When I retold the parable I said that forest is for the wild animals, plain land is for humans and their domestic animals. Water bodies are for aquatic animals.
However man built houses on mountains and places meant for wildlife. The consequence is that man is tumbling down the mountains due to landslides. The houses built on river banks and sea shores are getting submerged. Man should build a house on the land God gave him. If he builds houses in the habitats of other species, the consequence will be that of a fool building a house.
Most of the carbon was emitted by developed Nations. America, Europe produce the majority of greenhouse gases and Carbon dioxide,
Environment changes in these 30 years
What we can do is mitigate the emission of Carbon dioxide. One of the greenhouse gases, Carbon dioxide, stays in the atmosphere for 1000 years. Most of the carbon was emitted by developed Nations. America, Europe produce the majority of greenhouse gases and Carbon dioxide, hence catastrophically Climate hazards like cyclones, landslides, desertification, migration of fish to cooler places melting of glaciers and coastal erosion are happening.
On the global level at meetings like COP country heads decide how to reduce the emission of Carbon dioxide. Especially trying to reduce the burning of fossil fuels. Also there should be a Carbon free state globally. The world carbon economy should be replaced by changing to hydrogen and solar energy.
On the local level what we can do is to use solar energy, use biogas for cooking, conserve water and do water harvesting. People should change their thinking. They should adapt to the changes and be ready to Mitigate the problem. Hence we introduced green protocol in all our institutions and Churches. The idea is to think globally and act locally.
Role of Vetiver in Climate resilience
Also we are promoting ramacham (vetiver) which is indigenous to Tamil Nadu. Ramacham can help at least 15 counties in preventing soil erosion. Vetiver can purify water and remove methane gas. As it is 3 m tall, it can increase the ground water level.
Are the environmental actions taking place enough to save the Earth?
Our actions are only partially enough to save Kerala. Because this is a global phenomenon. The people responsible are not us, we are innocent. Especially vulnerable people are going to suffer the bad effects of climate change. We need to take action to save the people.
Secondly, the best action is to sensitize the children. Especially students from some 25 schools throughout the length and breadth of Kerala like Vechuchira CMS LP School, Mundakayam, Mavelikaara, Palam and 3 schools In Thrissur are actively participating in Climate Change programs.
When they interact with the adults the children have become empowered to tell them "your actions are not right". So by bringing the children to the fore and changing the wrong lifestyle of the elders and bringing them to follow a sustainable lifestyle that we have attained to some extent.
Climate Action is not possible by one person or one organisation. Only if People in all walks of life, government and social activists all work together, then only we can save Kerala.
What should the listeners do to save the Earth?
Everybody should work together to reduce carbon footprint. Because more carbon is dangerous. Firstly every house can do is to change to solar plants. Now the government is providing a 40% subsidy. Secondly every house should try to use bio gas for cooking. Thirdly do water conservation by either recharging the wells or storing rainwater in tanks. Every house must be ready to compost waste instead of throwing them away in plastic bags. Reduce fossil fuel usage. Avoid lavish and unnecessary building construction.
Isn't the implementation of such climate action initiatives more effective in the developed countries as they have better infrastructure?
We can do it effectively. But countries like The US have not reduced carbon emission. Unless they reduce carbon seriously, there won't be any solution to this problem. Only if the developed nations take serious decisions then only we can save the world from the upcoming climate change calamities.
To conclude
Global action is essential, however we can do many things on local level about which I mentioned earlier.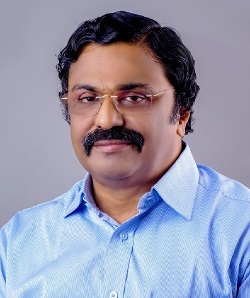 Dr Mathew Koshy Punnacadu, an environmental Scientist, Activist and Writer began his pursuit of climate resilience in 1992. He  was the Professor in Chemistry and Former Principal of Bishop Moore College, Mavelikara. After retirement, he tirelessly continues his pursuit for ecological conservation. He initiated the Green Church Movement in India. As the Hon. Director of the Department of Ecological Concerns of Church of South India (CSI), he is working in all the South Indian states among students, churches and institutions .