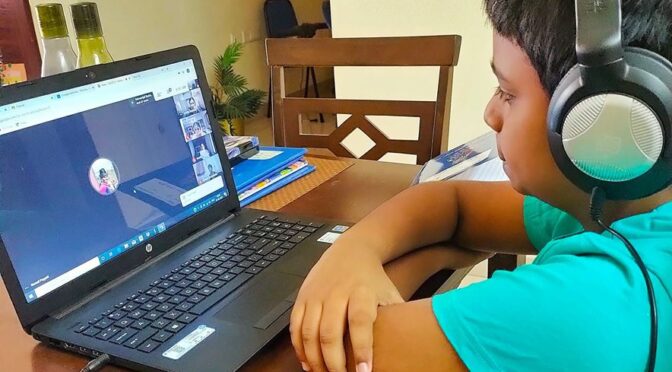 12 tips to productively engage Kids during the lockdown
Read Time:
6 Minute, 50 Second
As schools are closed around the world, keeping kids productively engaged at home has become a major challenge now.
The thought of staying at home with kids during the lockdown has built up a certain level of stress and anxiety, especially for overworked mommies. Juggling Work-from-home, helping kids with online classes and household chores in the absence of a serving maid has increased stress and anxiety.
For kids, their attention span is limited to a maximum of 20 minutes. Maintaining balanced positive emotions are instrumental for their mental well-being. Parents can and should decide to engage their children in activities which they find beneficial and entertaining.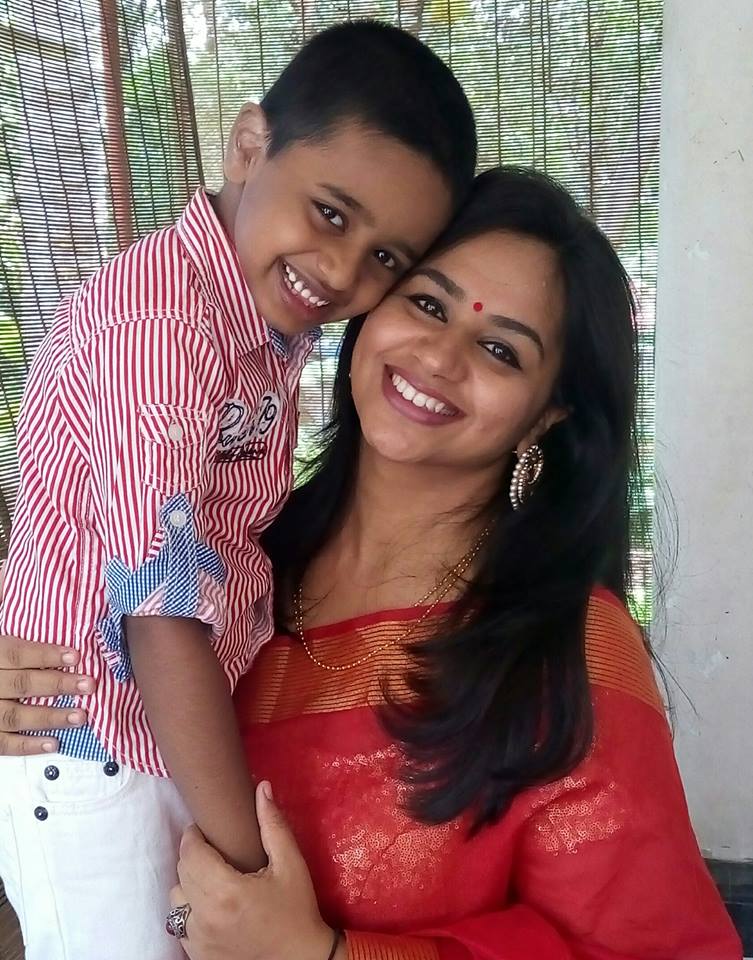 Daily routine is the key
Begin with a routine both for kids as well as parents.
To the extent possible, maintain a regular schedule for the child. Preferably in consultation with them maintain a schedule around their daily activities like mealtime, reading time, online classes, bed timing, e-device using houses, etc.
Identify the hours when the child is free and these are the hours you need to keep them engaged.
List out activities that your child can do independently and those that would need supervision. The schedules should for the kid be drawn keeping this in mind.
This will help you as well as the kids to feel at ease while also maintaining discipline.
It is advised that parents should try and get maximum of their work done during the children's naptimes.
Stay Active
Physical exercise is one great way to get a day started. Make them join you for morning stretching exercises or yoga or any work out indoors. This engages the child and at the same time helps them to be fit and active.
Let them learn to embrace each day with gratitude and make children learn something new each day.
Social Connectedness
Give time to children to connect with their extended family and friends through audio and group video calls during this period. Make them discuss how everyone else in the family is coping in these hard times.
This also helps them to be socially connected and responsible. This also helps to know their extended family better.
Family time should include personal time for each other as well as edutainment time (combination of education and entertainment).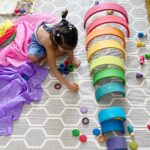 Control Media content
Children are watchful about what is going on around them. Regardless of age, every kid is aware that the conventional lifestyle has currently taken a pause.
Limit the amount of screen-time focused on COVID-19. Too much information can lead to anxiety.
Older children who are exposed to news and social media can feel the heat already. So communication becomes very important wherein talking with your children in a calm, and simple way enables you to control their anxiety as well as yours.
Productive screen-time
Of course, it is essential to limit your child's screen time, but if right balance is struck technology can be a great way to engage your child.
It is practically impossible to limit screen-time these days. Instead it is advisable to find ways to make this time more productive.
Look for online creative classes based on your child's interest. Post lockdown, there are many short virtual classes on Music, Dance, Art, sketching, photography, etc.
Take advantage of the free online virtual tours like zoo tour, museums around the world, etc. This can help the child a virtual holiday and also learn about new places sitting at home .
Introduce them to good educational apps that aid in a great way to support the school assignments.
Develop Life skills
Irrespective of the gender, teach or involve your child in basic life skills such as cooking, cleaning up room or other household chores, depending on the child's age.
Baking is one kitchen activity that most kids would love to do along with their parents. Helping with taking out the ingredients, licking the sugary whisk, making shapes out of moulds, checking the oven to watch them bake, decorating it on their own, their cute interaction and the never-ending queries – adds up to the excitement and in the process they get to learn new things.
Role-play activities
The joy of role-play is that kids can choose to become anyone they like for a short time, and the choice is endless!
Allow your child to dress up themselves and get into somebody else's shoes or in an imaginary situation and ask them to do a role play and share their thoughts.
Trust me, it's much fun!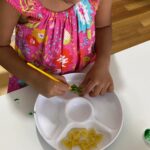 Art therapy
Allow children experiment and explore new skills like Origami, playdough or any such art/craft ideas. Yes, there are many physical and mental health benefits associated with it.
Origami helps develop hand-eye coordination and mental concentration. Play-dough encourages the child to improve his/her creative imagination and enhances the child's pre-writing skills.
Encourage them to start reading books
If you don't have access to physical books, encourage them to read e-books or nowadays, with the help of a couple of apps and sites, hundreds of Audiobooks can be accessed for free. Audiobooks are of great interest to children.
Blackboard corner/Fun wall
Give them a corner of their own to explore in their room, decorated with big black chart paper (blackboard look) and chalks to paint on. Make your child do art work or learn or may be write on what they learnt each day or use it to create a check-list on what they plan to do the next day, etc. This truly can be a fun session, especially when they get to see that their parents are monitoring it.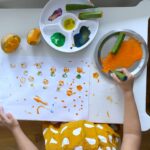 Group-activity
Create an activity plan in consultation with parents of their friends and engage them to do some activities together over video calls. This could be, reading s story books with good moral and values ,developing story from a given thread ,narrating about a book they have read/animation movie they have recently seen, doing some DIY activities together, watching documentaries, playing quiz (that's a school activity for my son), etc.
This activity is a great solution if you need to go for online meetings with your colleagues or just that you need some you-time.
Mess-free activities
Provide them with any non-hazardous objects/waste materials that you have at home and ask them to create anything that their mind says to.
There are many mess-free ideas, simple creative activities/games all over the internet which needs minimal products and also less supervision. You would be surprised to see that some of these activities will have a striking resemblance to what you would have also done as a kid in your childhood. There are many Art and Science based activities that are deeply connected to what the preschool focuses on and promotes learning through it.
Colourful wooden toys, Magnatiles or just everyday items around the home can be used for these activities. Magnatiles serve as a great learning tool for children, as they engage children in creative play and helps them learn and practice a variety of skills and concepts.
These kind of activities /games has proved to be having fun and a great stress buster even for the adults as well.
Remember, this lockdown is a luxury period and can be considered a boon wherein you get to spend quality time with your little ones, which is otherwise out of the question especially as working parents. Let us make the best use of it.
"ALONE we can do so little, TOGETHER we can do so much" — Helen Keller.
About The Author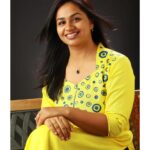 Sanitha Jubin is a Keralite nurtured in Middle East, settled in Cochin, presently residing in Hyderabad. Human Resource Professional with over a decade of experience in the IT Domain. Now pursuing her passion as a lifestyle consultant. The interest areas include but not limited to culinary, costume designing and conducting grooming sessions for aspiring managers. Check out her culinary skills and Artwork on instagram.com/sans_platter
Picture Courtesy: instagram.com/ediblegarden & Sanitha Jubin.