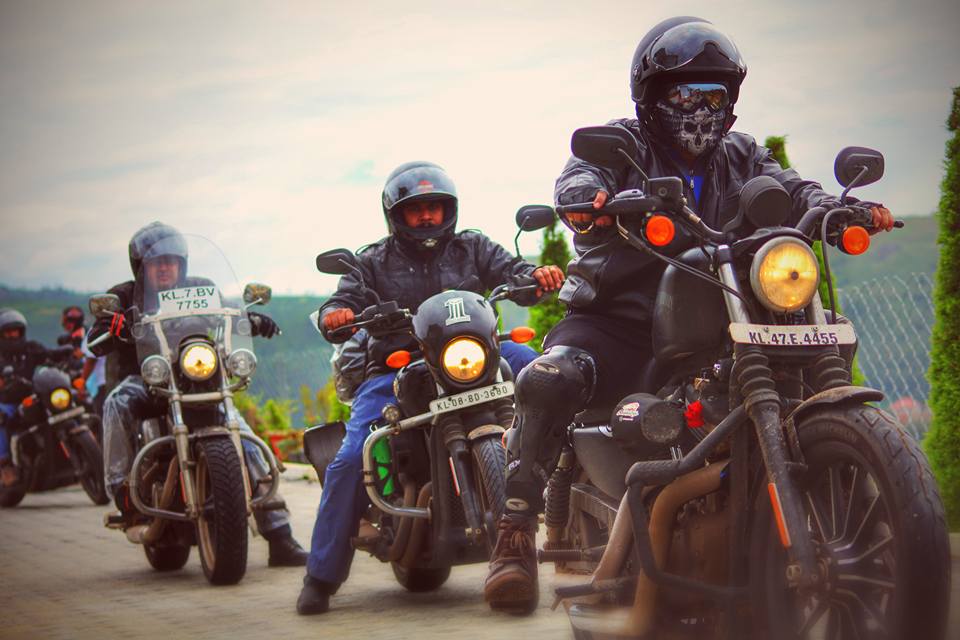 How the helmet wooed my heart…  sorry my head!  and a bit on Life coaching…
Read Time:
6 Minute, 22 Second
When I started with bikes, I never liked the inconvenience of wearing a helmet.  First of all, it messed up my hairstyle and made my head look like glued with my hair. Maybe a fashion statement today, but not so in that age….  Second, it covered my mouth. And people who smiled at me didn't know that I was also smiling back at them.  I don't know even today whether helmets saved my head from being hurt. But surely cost me a few friends and thereby did hurt my heart…
But on long journeys, I preferred even then to wear helmets.  You will not ask me why if you are familiar with driving in Indian roads, even via youtube videos.  If I  travel more than 10 miles without a helmet, and I meet somebody who is very unlikely to recognize me. Because of me wearing a suit, sorry, soot over my face..  I was fortunate that I never had any major accidents with the bike. Except when I hit a dog which was trying to chase me, changed its mind to get ahead of me. And block my bike with its torso…  That was the only time in my life I managed to do a semi-somersault with the bike. Which I was on, changed roles and was on me within a few seconds.
Witnessing an accident
Well, though I hated helmets and deemed it an inconvenient necessity, my attitude towards helmets changed one afternoon. While  I was travelling with my friend in a car, I was witness to an accident. Where a bike travelling at 10 miles per hour at a speed breaker on a highway got hit by a jeep. Speed breakers sometimes could be spelt as life breakers the way they were implemented at that time.  Both the bike travellers didn't have helmets and the pillion passenger fell down at the impact of the hit.  His head sliced open at the back and creating a 'gruesome' sight…  He was unconscious yet breathing and I don't know what happened to him after that.  But, that was the defining moment. Where it was impressed on my heart indelibly, how important a helmet was to a biker….
And, now you might be thinking!  What is all this have to do with Life coaching?
Life coaching is more like a helmet or better. It saves not only your head but has the power to enhance exponentially the quality of your lives. Be it in the area of body, mind, soul, career, finances, relationships etc.  The benefits are mostly overlooked probably because of ignorance, neglect or the uncomfortable or rather depressing acknowledgement of things you always know but seldom do.   One might think why he has to pay for something, which he already knew, though in his heart he would agree that he didn't do those things he knew…  
Many a times, the organizers or attendees don't know the importance of life coaching or rather life transformation (which I would like to call them) seminars.  They are clueless on what to expect or they expect an overnight change.  They expect it to be a magic pill of sorts for an immediate and long lasting transformation of all aspects of their life without any conscious effort from their part.  Well, it does have an immediate impact and depending more on the attendee; his expectation, receptivity, decisions and follow through, the effects could increase and multiply and impact all areas on one's life and even last for generations…  
Cheap Courses. vs smart moves
Since they themselves don't know the value, they try to get such courses cheap, a seemingly smart move.  We all think (we are) smart when we do some of the most stupidest things.  We all do, have done it and will do it again…  They think about it as an expense rather than an investment.  And would have no second thoughts when it comes to solving a heart problem.  Also, they would go for the best medical support they could afford or even beyond their means.  
Life transformation classes are meant to provide long lasting solutions which would avoid lot of heart and head aches for oneself and the ones who they are in contact with…  Just as one won't neglect seeking the best medical support for life support or enhancement, one should never neglect or devalue such courses in academic institutions or organisations or even social units and should always try to invest in the best and on a continuous basis…  It is better not to spend on cheap alternatives because that would be worse than having nothing at all.  
I was recently having a discussion with another coach and he was saying how during the economic recession, in the west, the Companies who never neglected people training or rather invested more in that area were the ones who thrived (not survived) the tough times and the ones who tried to save on such investments on maximizing the utilization of human potential ended up closing down their business.  It is true for a business, it is true for a student, a family, a professional…  When you invest in yourself, you gain; when you neglect, you risk harm to yourself and others who care about you…  
And, please don't wait until tragedy happens to learn what is best for you.  Remember, it is no benefit to anyone to learn the advantage of wearing a helmet. that is after one has lost his head….  And once the head is gone, there is nothing you could learn. And the helmet then is of no use…  Don't wait until it is too late…
For Life Coaching Videos in Malayalam and English by Manu Stephen please visit here
[plain]About the Author: 

Manu Varghese Stephen is the CEO of Trade Integre Ltd, UK.  He can be reached at [email protected], linkedin profile at https://uk.linkedin.com/in/stevetgl
Trade Integre Ltd are turn-around experts (of course towards the best!).  They have a history of turning the worst case scenarios to best case testimonies for individuals as well as corporate. They love to work with people to help them achieve their full potential, be it a graduate student get a dream job in the Big 4 OR a Company with absolutely no history or experience with their new service launch to become the leader among their competitors in less than 6 months. "Their success and then ours", is the passion that drives us…  
Major direct and indirect accounts they have worked with / working with include Saudi Aramco (the world's largest Oil Company),  Woodfarm High (Scotland, UK top Senior School), Saudi Ministry of Interior, Motorola, Kuwait National Petroleum Co, SAIC (US Fortune MNC), Atos Origin, Cisco, Saudi Telecom Co, Philip Morris etc.
Solution Providers
In brief, though they do have multiple lines of business, they like to term themselves as solution providers for their clients be in the area of products, services (Headhunting / Specialized recruitment) and enhancing the quality and empowerment of their personal, professional and social life. 
They have decades of experience in solving impossible situations for individuals or organizations be it in the area of sales maximization, academic and extra academic performance maximization, bringing about massive improvement in lifestyles, physical and emotional energy levels for best performance etc.  They have experience offering direct and indirect consultancy to varied industries be it the World's largest Oil Co or UK's top Senior Schools; professionals who worked with, or went on to work with, world's leading Companies after just a few hours of life transforming sessions formally or informally.. [/plain]