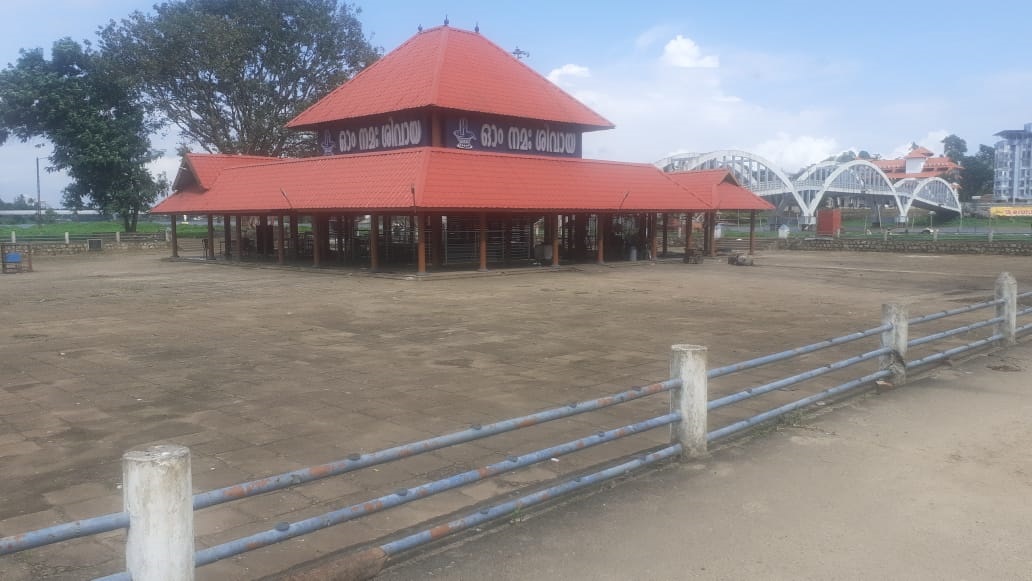 A visit to Aluva Manappuram Mahadeva Temple
This year when I went to my native place Kerala, after two years of lockdown, which was more than a thousand days, I decided to go on a budget trip to some of the tourist destinations. Highlight of our budget tour was the beaches, the rivers, the backwaters, the brine fruits and soda lemon juice. Today we decided to visit the famous Aluva Manappuram, popular holy destination of Keralites since ages.
Feeder bus from Kochi Airport
As a first step, when I reached Kochi Airport, I took a feeder bus to Aluva metro station, which is 11kms away. It was just Rs 50 per head. From there you can take the Metro to Ernakulam Railway Station. But we did something else.
We took an Auto for Rs 50 and went to a nearby hotel for a sumptuous Kerala meal after a long time. Then we took an auto for Rs 50 and went to Aluva Manappuram which is 1.5 km away from Aluva Metro Station. Aluva Manappuram means the Land of Sand.

Aluva Manappuram
Aluva Manappuram is famous for the Aluva Mahadeva Temple, dedicated to Lord Shiva. Situated on the bank of Periyar River, it is one of the 108 Shiva temples in Kerala. The unique feature of the temple is that the Shivling is not enshrined inside the Sreekovil.
The story of the temple
It is said that Parashurama built a temple, which destroyed in a flood. Lord Shiva told him that no temple structure will exist in this place as he does not want a temple structure for protecting the Linga. Maha Shivarathri festival is very famous here, which is known as Aluva Shivarathri
The morning after the holy night devotees offer sacrifice to their ancestors in the river. At times during floods, the temple submerges to the top, which is quite unusual anywhere in India. Thousands of devotees gather here during the festival season. And this is how the temple looks during the temple season, during the Maha Shiva Rathri.

Because we came in the afternoon, after it rained, there was a cold breeze. As construction works were going on, there was no crowd. Though the monsoon season had begun we got a few clear days for recording. The river was calm but was almost ready to breach the shore. So we couldn't boat.
We climbed the railway bridge and saw the view of nature and the city. There were beautiful drawings on the bridge, like the one of Lord Hanuman. We crossed the bridge, took an Auto to the Railway Station for Rs 50 and headed home. See you in the next video of our budget trip in Kerala.