Keralites penchant for travel contributes to Kerala model of development
Read Time:
7 Minute, 7 Second
Exposure to the various cultures of the world helps you become a better person and encourages you to bring positive changes around you. Mohandas Karamchand Gandhi's exposure to various cultures and interactions with people of different communities influenced him tremendously.
After fighting against injustice and class division in South Africa he returned to India to deliver the country from subjugation. He used to dress in the impeccable well-tailored suits, in England, later became a 'half-naked fakir' in a dhoti. Thanks to his exposure to the world he returned to lead the country to freedom.
There are so many stories of great men in the ancient and modern days whose travelling changed their life. Prince Siddhartha who travelled to see his kingdom was enlightened and became Sri Buddha.
A woman from Dindigul in Tamil Nadu was astonished that I did not know Tamil. She asked 'how can anyone survive in this world without knowing Tamil'. She is one of the millions of people in the world who have never travelled out of their hometown. For them, there is nothing beyond their town, which is their world.
The Britishers who dared to leave their native town and travel to India during colonisation returned wealthy. Travelling makes you rich in terms of the wealth of knowledge, treasured memories, financial benefits and so no.
Travelling not only benefits the person but his/her community as well. Perhaps his/her State as a whole. For instance the story of the State of Kerala. You might have heard of 'Kerala model of Development' which happened as a result of Keralites penchant for travel in search of greener pastures.
The travelling stories of Keralites did not begin with the Gulf Exodus around four decades ago. Keralites travelling history is dated back to the Maritime trade with Mesopotamia.
As you can find Keralites in every nook and cranny of the world, so you can find the reminiscence of various countries and cultures in Kerala.
Reminiscence of ancient cultures in India
The Uru, the large dhow type wooden ship made in Kerala, has been used by the Arabs for trade. The relation between the Uru, Beypore in Kerala, and the Arabs dates back to thousands of years old. It is said that the boats were used even in Roman sea fares.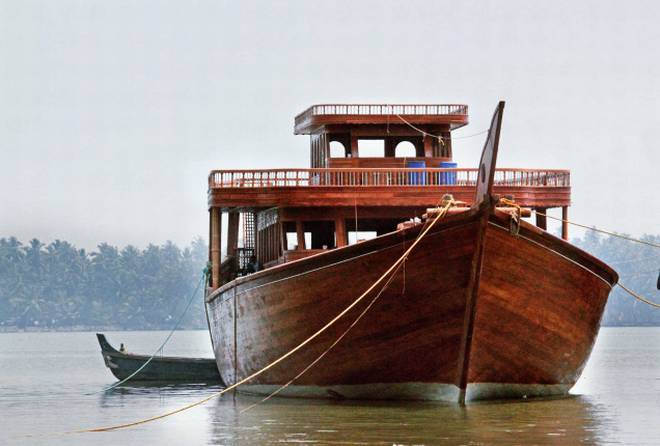 The arrival and departure of ships brought with it many historical people and cultures that shaped the history of Kerala. St Thomas the disciple of Jesus came to Kerala by the ships from Gulf. He came to work as a carpenter for a King. Vasco de Gama the first of the European coloniser, from Portuguese landed in Kerala, on 20th May, 1498. So did the Muslims and the Jews, who were fleeing their country.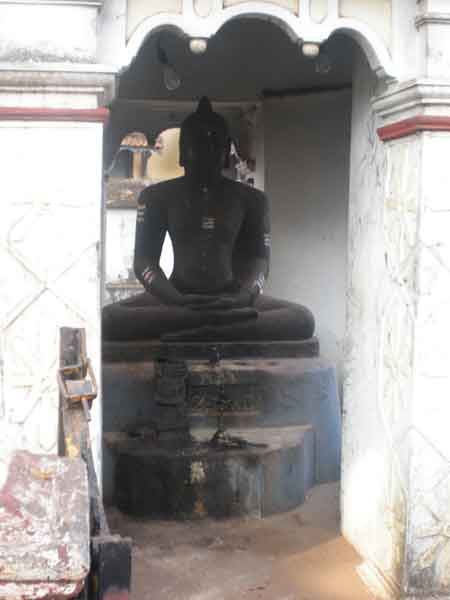 Remnants of Buddhism are also found in Kerala. In my hometown, Mavelikara, there is a Statue of Buddha. Some temple traditions have a resemblance to the bygone Buddhist tradition.
It is said that Colombus discovered America while he was trying to find the spice route to India.
Keralites have always been migrating and they have always welcomed foreigners to Kerala. Whoever comes to Kerala and stays back becomes a Keralite and contributes to the society. Rev. Dr. Hermann Gundert, a German Missionary, who stayed in Kerala for two decades compiled the first Malayalam grammar book.
Laurie Baker a British-born India architect built low-cost, high-quality houses in Kerala. The low-cost houses not only benefitted the poor, but the rich also built low-cost Laurie Baker houses for its beauty and environment benefits.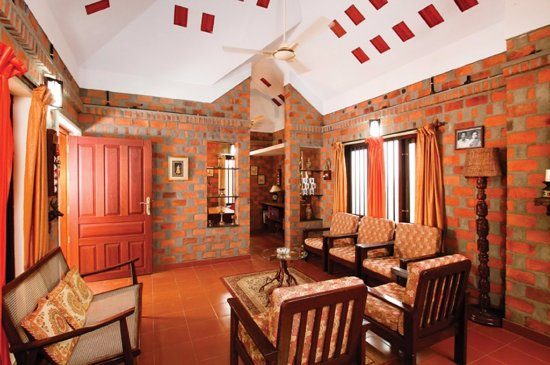 Fast forward to the Modern days
Keralites have been always going out to other states and countries to work. In 1640's and 50's, they went to Burma and Singapore. By the 1960's they started emigrating to the Gulf countries.
Some say that it was poverty that drove the Malayalees to abandon they native place.
Keralites never abandon their homeland. They come back with the mission to improve the state of affairs in Kerala. And it was not the poorest who left their homes. It was the well to do and the educated who wanted to explore better opportunities to harness their talents and skills.
What makes Kerala so unique?
The success of the Kerala model of development is because they #SayYesToTheWorld. Kerala has 94% literacy and Human Development Index (HDI) on par with many developed nations.
Wherever they went Keralites contributed to the development of that country. The render their dedicated services as Nurses, Doctors, Engineers, Accountants and so on. Wherever I travel people tell that Malayalee people, unlike me, are friendly, sincere, trustworthy, hardworking and loyal.
How Kerala evolve over the past few decades
Food has changed
My grandfather who had a staple diet of rice started having wheat flour roti for dinner in 1985. And now in 2018, my elderly parents have Oats for breakfast and atta roti for dinner. Rice only for lunch.
I remember my aunt, who has hardly travelled outside Kerala and used to abhor anything other than Kerala's authentic food. In the last two decades, she has changed. She enjoys pastries, cakes, shawarmas and colas.
Dressing has Changed
In the early 90's my cousins used to wear only the sari when they go to college. In school, they wore long skirt and blouse. In pre-college half sari and sari in college sari, that was the order. By 1993 churidar or salwar kameez became the trend in colleges. Yet you could never dare to wear Jeans. Now 25 years later no one cares what the other person wears.
Travelling in the Night
Traditionally Keralites wake up at 4 in the morning, have supper at 7 in the evening and sleep by 8 in the night. After the Keralites started staying abroad and in the cities, where the day starts only at 8 in the night, the night travelling culture is routine now.
Minding one's own business
There was a time in Kerala when if a car came to your house neighbours will be asking or guess the reason for the arrival of the guest. If you walk on the road we have to give a valid reason for the purpose of the walk to every person you meet. If you eat out you have to give a reason why no food was made at home. And if you go out as a family you have to mention the occasion.
For those who stay abroad, such questions are irritating. Now Kerala has changed. Since most of the families are exposed to the world in one way or the other, they do not ask uncomfortable questions anymore.
No more Cultural Shocks
The exposure to various cultures has reduced their cultural shocks. They have become open-minded.
In the 1990's if a foreigner came to our village people gathered around them as if they were Aliens. And they feared that if they touch them they will get AIDS
Now many families are providing home stays and they are ok with the arayum muriyum (scantily) dressed foreigners.
Keralites have a very conservative family value system. Yet now our elderly uncles and aunts accept their foreign guest as they are without meddling with questions about their family life.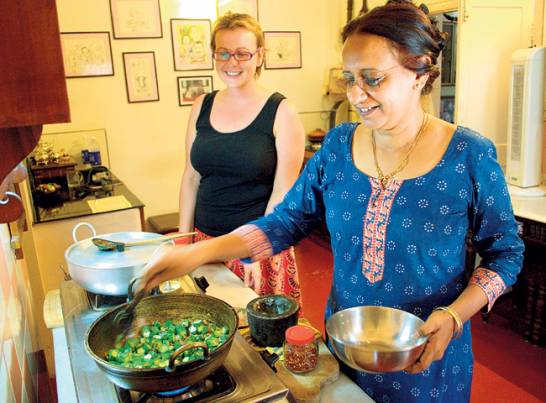 How change came to the Kerala Society?
The change in the Kerala society came because Keralites became world travellers for work and for leisure.
There is hardly any home in Kerala which does not have someone working abroad. Most of the Keralites have travelled abroad or at least to another state because their children or siblings are working there.
Travelling to other countries and welcoming foreigner in Kerala, has made Keralites more understanding to other cultures. When they go to a hospital, school or a mall in Europe or Gulf, they want the same facilities in their hometown. The rich and enterprising ones will invest their money and build world-class facilities in their hometown.
If we do not travel we are like a frog in the well. We think we are the best and there is no scope for improvement. When we travel we understand our deficiencies. We can learn and improve our standard of life.
(Kerala State was born on November 1, 1956, with the union of Travancore and Kochi Kingdoms. In the ancient time, there were several kingdoms like the Cholas, Cheras and the Pandyas. But Kerala has some unifying factors which kept them united from the ancient to modern times.)