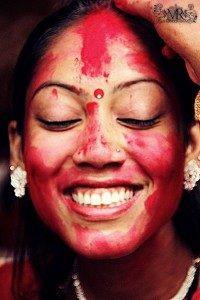 Holi means the festival of colours, so there is no use preaching to stay away from the colours. It is a well-known fact that the colours of Holi stay on for more than a day, which means some of the colours are getting absorbed into the body. Hence opt for eco friendly Holi colours. Read this post to find out the benefits of vertical farming.

We see a large number of Holi colours in the market which may be toxic in nature, but we are unable to verify if the colours are toxic. So the best option is to buy branded, packed colours like Rangeela that mentions toxic-free colours on the packing. However, we tend to buy the unbranded colours because they are cheaper and brighter in colours

As the saying goes, 'look can be deceptive' – the brighter the colour, the greater the chances of presence of Lead which is a toxic element. There is a number of toxic element that is added to make the colours darker.

Not only are the colours harmful to human skins, but also the environment. When the colours go down the drain, the toxic elements mix with the soil, the river and the air polluting the environment, endangering the flora and fauna, and adding toxic content in the vegetables.

Get the colours tested

If you are unsure of the toxicity of the colours and still want to buy them, test the product in some reputed institutions. One such institution that conducts toxicity tests for colours is NRCLPI (National Referral Centre for Lead Projects in India) in Banglore. "You can courier the sample," says Mr. Vinay Kumar of NRCLPI. The test will ensure the eco-friendliness of the Holi colour powders.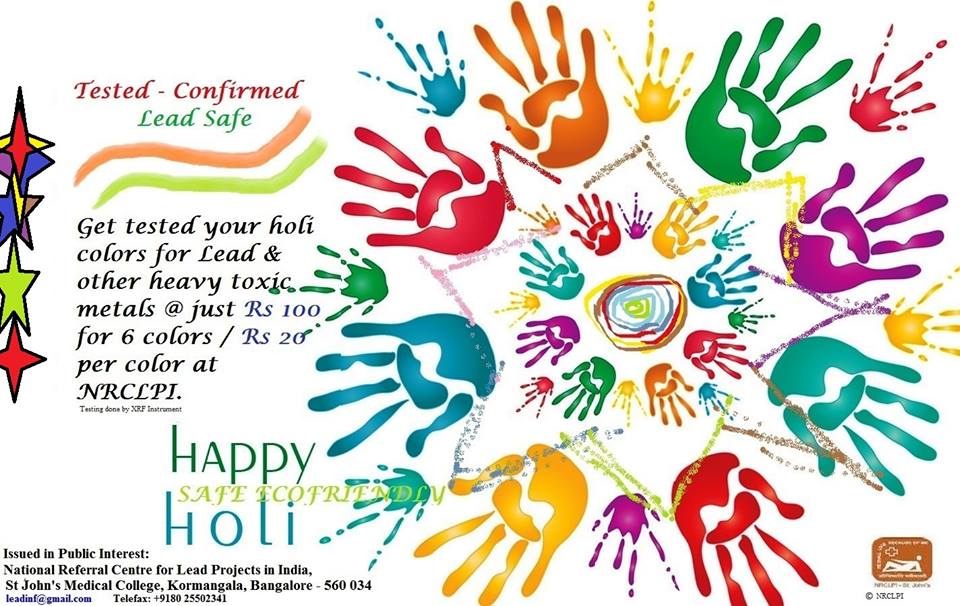 How to prepare Holi colours at home
Always homemade eco friendly holi colours are the best choices to stay from any kind of malpractices and health hazards. Traditionally many families prepare organic colours at home using kitchen ingredients, leaves, tree barks and flowers that are available around the house. Not only are the raw materials eco-friendly, they have many health benefits too.
The yellow colour is naturally available in turmeric to which you can add gramflour to increase the volume. You can also dry and powder chrysanthemums for the yellow hue.
Dried and powdered Henna, Palak and leaves of Gulmohar can give green colour.
Rose petals, red hibiscus flower, kumkum can be dried and powdered to get a red colour. Also, redcolour can be obtained from grated and boiled beetroot.
Buy dried flowers from the market, soak them overnight to get a saffron colour.
The brown colour is found in tea leaves.
Nowadays herbal colours made from extracts of flowers, tree barks and leaves are available in the market. As they do not cause health hazard they are in high demand. Sometimes the herbal holi colours are also scented using essential oils like lemongrass and orange.