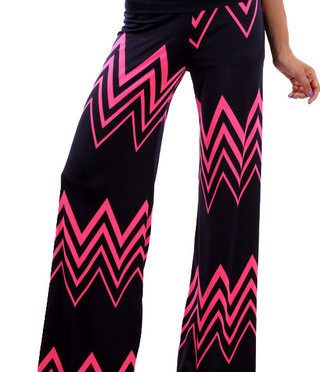 Palazzo pants for all occasions
Read Time:
2 Minute, 57 Second
Palazzo pants are loose pants that look more like a skirt. More often celebrities are spotted wearing palazzo pants paired with shirts, tank tops and jackets. And their style is enhanced with branded bags and matching stiletto. To know more tips about losing weight read this post. 
Palazzo pants are the latest trend  of this summer. Women wear palazzo pants to malls, shopping, parties and tourist destinations. The long flowing pants looks very elegant and attractive when worn on all occasions. And in winters you can use the chiffon palazzo pants.
Why wear a Palazzo pant?
Palazzo is the style of this summer season.  Palazzo is not just for celebrities. With a little modification to suit the lifestyle, palazzo pant can be worn to office, parties and markets.
Palazzo pant gives an edge, in style quotient, so that the one wearing a palazzo stands out in a crowded metro or in an public event. Palazzo pants are loose flowing so they are comfortable to be worn to work.
How to wear a Palazzo pant?
You can wear a palazzo pant which is foot length and team it with a high heeled shoe.  Palazzo pant can be paired with traditional Indian tops like kameez; or with short shirts and tank tops.
Palazzo pants in different hues and materials
Palazzo pants are now available in silk, crinky chifon, chiffon and cotton variety and they have been adapted for the everyday lifestyle of the common man. For girls and women who want to look smart in office, in parties, shopping or for an outing; any time and every where the Palazzo pant is comfortable and stylish.
There are a variety of palazzo pants available in the market in various colours and materials. Pair palazzo pants with an elegant top and look pretty and smart for office, party or an outing.
Crinkle Chiffon Palazzo pants as Party wear
Wear a loose flowing crinkle chiffon palazzo pants party wear with a matching long Kameez and look stunning at parties.
Printed Palazzo Pants for casuals
A printed cotton palazzo pants is comfortable for casual wear paired with a short shirts. 
Silk palazzo pants for evening wear
This silk outfit looks gorgeous for a social event like a birthday party or an anniversary. 
Matching accessories for palazzo pants
A matching pair of ear rings, colourful necklace or a stylish hand bag will increase the style quotient.
Palazzo pants official wear
Get ready for office looking stylish, trendy, official and smart.
Mothers in Palazzo pants
A modern mom who is trendy and gorgeous in palazzo. Make sure that the palazzo pant bottom does not drag on the floor. The palazzo pants look elegant with a flat heel shoe.
Palazzo pants for formal wear
Wear the palazzo pants with the trendiest kameez in the market. The best look comes when the palazzo pants are worn in contrasting colours with the top.
Palazzo pant with prints
A printed casual looking palazzo pants can be worn to college on a normal day. Pair it with a short kurta of contrasting colour. 
Palazzo pant with a short top
Who said palazzo pants are only for celebrities. Wear a short top with palazzo pants, wear a bead necklace and get ready for office any day.
Printed palazzo pants
Printed palazzo pants look elegant on college girls. Where ever you go you get noticed for the style and elegance.