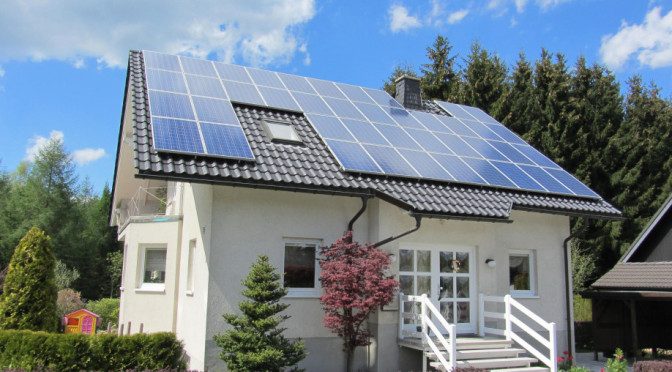 Solar Power: A wonderful boon
Read Time:
3 Minute, 17 Second
The survival of life, human culture and the very existence of our planet Earth largely depend on developing and using renewable and nonconventional sources of energy. The first source of such a form of energy that comes to people in their right minds is solar energy. There are a wide variety of reasons why solar power is most beneficial to humankind. The Sun's light and heat make life possible on the Earth. As such, energy from the Sun is the only source of every other form of energy including nuclear power. Read about a Weird Museum which has a rare collection of toilets included solar powered commodes.
Solar energy is green energy. It is virtually free from pollution. The use of solar power does not result in the emission of gases such as carbon dioxide, carbon monoxide, sulfur dioxide and nitrous oxide which are deleterious to humans and other living beings in several ways. Moreover, solar power causes no noise pollution since solar panels and other devices have no moving components.
Solar energy is perennial albeit variations. On cloudy and winter days solar energy is a less efficient form of power. However, the emergence of photo voltaic technology means that we are not solely dependent on heat from the Sun. Even on cloudy and winter days we get light from the Sun. Photo voltaic technology is capable of converting solar radiation into electricity.
Solar power is useful in operating several devices such as heaters, cookers, lamps and calculators. Manufacturers of mobile phones, laptop computers and other gadgets are exploring how solar energy can be used for the functioning of these tools.
Using solar energy for cooking is advantageous. Depending on firewood will result in the destruction of forests, food chain and biodiversity. Besides, the development of technology to improve the quality of wood means that we can use rubber trees and pine trees as good sources for the construction of buildings and the manufacture of furniture.
The successful use of solar energy for street lighting in several parts of Africa deserves attention. This is possible by the use of solar batteries. By using solar batteries we are able to enjoy the benefit of solar technology at night. Even though these batteries are heavy and need to be replaced at present; scientists are working for the development of better battery technology.
The use of solar energy gives people energy independence. Setting up of solar panels on rooftops of houses and offices will make people energy independent. Putting solar panels on rooftops is expensive. Nevertheless, thanks to constant efforts to improve solar devices, it is coming down considerably. After establishing solar devices; people do not have to bother about paying electricity bills. In addition, solar technology needs little or no maintenance. Solar panels will continue to supply electricity for thirty plus years. Undoubtedly, the technology will become better in the days to come.
Solar power is capable of serving energy needs of people living in remote areas. People in several parts of the world have no access to power grids. The need not to depend on power cables is a major advantage of solar energy.
In today's world, we are dependent on fossil fuels for our energy needs. These sources are dwindling rapidly. We are unable to get energy from these conventional sources of energy for another century. A conscious consideration of this reality will make us come to the right conclusion that solar power is the most dependable source of energy for the sustenance of our planet and life on it in the days and years to come.
[plain]About the Author:  
Swaminathan Pillai is A senior academic and Journalist with specialties in history, politics, current affairs, health, disability and social issues. Well developed multi-media skills & experience in Broadcast Journalism. He is congenitally blind who with his wealth of knowledge has enlightened many.[/plain]
 DISCLAIMER : Views expressed above are the author's own.