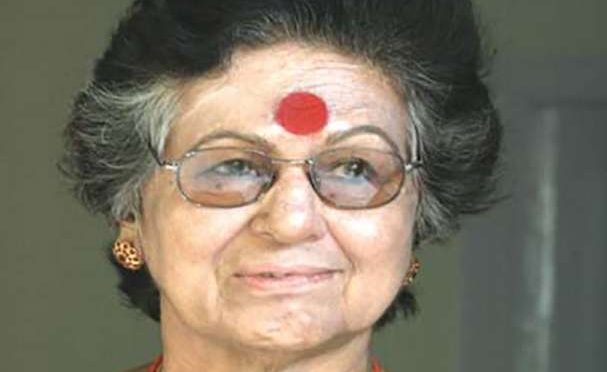 Leela Menon became journalist at 40, completes 40 years of Journalism
Read Time:
2 Minute, 43 Second
Leela Menon is the Mamooty and Mohanlal of Journalism in Kerala. Even after forty years in the field of journalism, her position as the most dynamic Journalist in Kerala remains unrivalled. Twenty years back when I joined Indian Express, Kochi, for an internship, Leela Menon was working there. She was one of my inspirations to join journalism.
Leela Menon, 83, has got enthusiasm and tremendous memory that people half her age do not have. Some of her investigative reports paved the way for social changes, especially for the women. One such story she always narrates is about reporting of the prostitution happening at a village called Aruvacode. The villagers, mainly potters, turned to prostitution when pottery business became unprofitable.
Story of Leela Menon
Leela Menon went to the village with photographer Jeevan Jose and made a report that gained national attention. Finally, the potters were taught to make terracotta pots. And thus the village was back to a normal village.
She wielded her pen to bring changes to the society, especially to the women. At Indian Express, the senior journalists used to advise me to write like Leela Menon. She was the yardstick.
Her wording, whether about humans or animals, was so powerful that when she wrote a report steps were taken on a war footing. Once she reported about how using elephants at a certain function was cruelty to the animal. Immediate steps were taken to ban the parading of elephants at the function again.
Working from young age
Leela Menon, might be a rare achiever in India, who has been working from the age of 18 in 1948 to the present date. She started her career at the Post Office and went on to become the first woman telegraphist in the post office. When a Journalist, from Indian Express, published story about the telegraphist, 'sitting pretty at the post office' she became interested in Journalism. After getting trained in Journalism, she became a journalist with Indian Express.
Her journalist instinct, nose for news, was so strong that sometimes she could bring out powerful, life-changing stories by just sitting in her office. During her assignment in Delhi, Indian Express, her air hostess roommate told her of not allowed to marry when in service. Leela Menon interviewed some air hostesses and wrote a story that not allowing them to marry was against their fundamental right. Her story paved the way to change the law that prevented air hostess from marrying.
Her Family
Born in an aristocratic family, in a pristine village in Eranakulam district of Kerala, she grew up on books and the beautiful landscapes. Her husband Bhaskara Menon was very supportive of all her works.
Leela Menon is a fighter, who survived second stage cancer in the 1990's. When I met her she was so jovial and energetic that little did I know that, at that time, she was actually a cancer survivor. She now gives counselling to cancer patients. A heart attack and facial palsy could not dampen her spirit.
She is now the Editor in Chief at Janmabhoomi.
When I tried to contact her I came to know that she is under treatment at a hospital in Kochi. Wish you, Mam, a speedy recovery.
And Happy Women's Day.