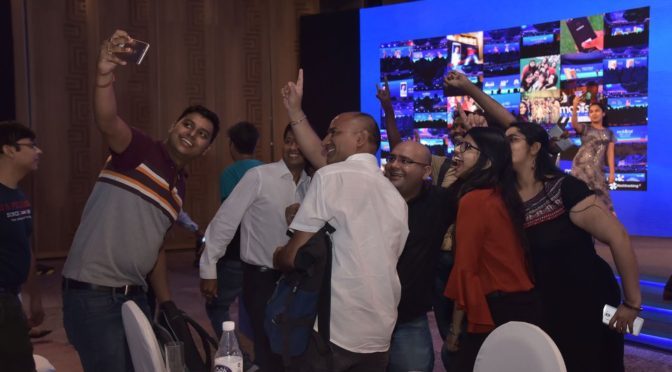 Mobiistar XQ Dual and CQ: The wide-angled mobiles designed for selfie enthusiasts
Read Time:
2 Minute, 14 Second
Are you a Selfie enthusiast? Then definitely the newly launched Selfie-centric mobiles, Mobiistar XQ Dual and CQ, of Mobiistar are for you. Two weeks back one of the top Vietnamese mobile brands launched two selfie-centric mobiles in India.
The selfie feature of the camera was the main highlight at the launch. When Mr Carl Ngo, Co-founder and CEO of Mobiistar, was asked why the 'Selfie feature' was mainly being highlighted, he said that he wants people to remember the mobile for the selfie features.
How to buy a Mobiistar 'Selfie' Mobile
Mobiistar XQ Dual is priced at Rs 7, 999 and CQ at Rs 4999. Both the mobiles are available for sale on Flipkart from 30 May, 12 Noon. There are some interesting purchase offers for the mobiles on Flipkart:
You can exchange any old smartphone and in exchange, you can get at least Rs 1,000.
Protection for the hardware and software of the mobile is available for Rs 99. Broken screens and liquid damages are also taken care of.
If you buy a prepaid Jio pack before June 30 of Rs 198 or Rs 299 for the Mobiistar mobile, then you can enjoy a cashback of Rs 2200. You will be given vouchers. You can redeem Rs 50 voucher at a time for the next 44 mobiles recharges.
The Indiblog Mobiistar, Selfie event
The event was a selfie-event. With Selfies every. Selifes like never before. The bloggers were divided into ten groups and each team was given a Mobiistar camera and asked to make a story only with selfies. And at least 15 selfies within 20 minutes.
Advantage Mobiistar Selfie
Taking selfies with the Mobiistar mobiles was much fun because of the three distinct features:
The wide angle: Usually when you take a selfie you are forced to leave some element. For instance, when you want to take the selfie with a large crowd, you capture the whole crowd. The Mobiistar cameras have a wide angle feature. The selfie can be upto120 Degree wide.
The light exposure: For a perfect selfie, the right amount of light is essential. You can adjust the amount of light in the camera while taking a selfie.
The face beautifying feature: The tone of the skin can be brightened or softened.
Tips for those who fail miserably in taking selfies
Angles are very important while capturing selfies on a mobile. Like the two Cupcakes above. The cupcakes are placed at a specific angle so they look attractive. While taking selfies hold the mobile at a specific angle.
Follow the tip and fulfil you selfie dreams with Mobiistar selfie mobiles.