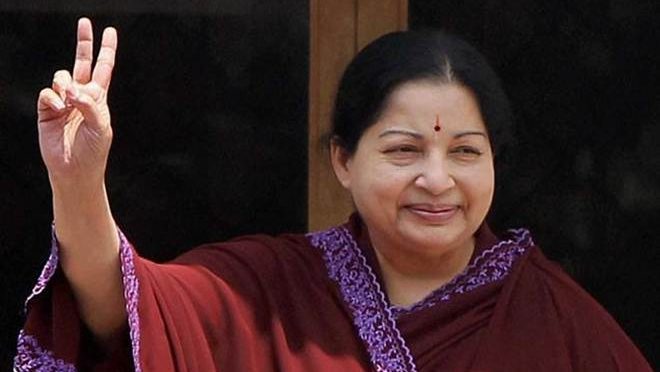 Remembering J Jayalalithaa
Read Time:
2 Minute, 24 Second
I got an opportunity to stay in Coimbatore when Jayalalithaa was Chief Minister of Tamil Nandu, and I got the chance to experience some of the benefits of her projects. Her administration and welfare reached the deserving.  You could feel the Amma touch, if she was behind the project.
During our first year in Coimbatore, we were staying in a rented house.  Some relatives, who were settled in Coimbatorefor decades, came to our home.  It was for the first time in their life that they venture to that part of Coimbatre. The old Coimbatorians,  could not believe that this part of Coimbatore, which was known for its notoriety and anti-social activity, has transformed into a well planned society with professionally and economically well off people settling there in beautiful mansions. Then they recollected that during her previous reign, J. Jayalalithaa had initiated a plan to ridden the area of the anti-social elements. And this beautiful well-planned settlement was the result of her efforts.
The other instance was when a friend bought a house in Coimbatore. Since her husband was busy with his job, she decided to carry on with some of the registration work. She called me for help. But we both were unsure as to how to go to the Government Offices and deal with the red tapism. Then someone said that all we have to do was to submit the papers at the Housing Board Office, go home, and watch the proceedings on the internet. It was a pleasure to monitor, on the computer, the movement of the papers from one department to the next. A colour bar showed the movement of the documents – the colours moving from red, to yellow, to blue and so one. After a week finally the green light glowed which indicated that the registration process was finally done. What a pleasure it was, in those initial days of internet, to comfortably get the registration done without frequenting the government office, and without paying any bribe. Government officials were scared of Amma to ask openly for bribe, that is what the residents of Coimbatore used to say.
And then J. Jayalalithaa made it mandatory that every building should install Rain Water Harvesting System. Building societies called meetings to collect funds for the Construction of Rainwater Harvesting Units. People protested and criticised the Chief Minister. Some said that the she was helping her relative sell pipes and water tanks. But the end result of rainwater harvesting is there for everyone to experience. According to experts the ground water level of the places were Rain Water Harvesting took place has gone up.
I stayed in Coimbatore only for few years, but many a times I use the above examples whenever I talk about development or administration. Inadvertently she left an indelible mark in the hearts and minds whoever went to her area of jurisdiction.