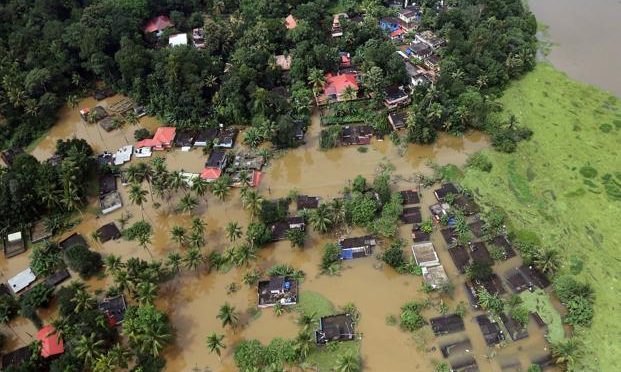 Kerala needs help, situation worse than Thailand
Read Time:
3 Minute, 48 Second
This flood in Kerala is probably the biggest flood after Noah's time. The flood is not getting over in a day or two. The calamity is continuing for over 40 days now. It is raining and flooding every District of Kerala and places that have never seen flood are getting inundated.
People are reluctant to leave their homes because they can't believe that their beloved rivers will flood their house to kill them. Most of them are being uprooted from their homes where they have been staying for generations.
The fire force, the police, volunteer and hundreds of army men are working day and night. They are concentrating on areas which are adversely affected. Two days back they were concentrating on Idukki, Kochi and Pathanamthitta. Now they are concentrating on Chengennur and Chalakuddi.
But the issue is there are people stranded in other parts too. On the road from Parumala to Thiruvalla, I know at least four houses where people are stranded on the top floor. In one house there are 20 people. Imagine staying on the terrace with limited food, no electricity, no television,  and now no phone connectivity for four days. How do they defecate? I can't imagine. Most houses have elderly staying alone. We are unable to contact them.
I think the navy and the army may not be able to reach these places because there are other places with bigger tragedies. But if these people are neglected for another day there will be tragedies like the one that happened in Chengannur (In Chengannur when the rescue workers reached a home a 90-year-old lady, her daughter and grandson were found dead).
What are the hurdles?
There is no forecast about which places will get flooded. On Friday the people in Pandalam were taken by surprise when the river started flowing through the town.
Flood water is entering some areas of Harippad and Mavelikara. People do not know how high the water will reach. They are waiting with their fingers crossed.
It is a relief to know that Pampa water is receding. So the stranded people on the Parumala-Thiruvallla route can relax. What if there is a heavy rain? Will the water level go up? We are worried. Ironically, the stranded people do not have any information about the water level. No information can be shared with them. Who can help them?
The relatives of those stranded in the Parumala-Thirvulla area thought that, in case of emergency, they can be rescued using boats. But there was disturbing News. A boat carrying 15 rescue workers in this area went missing yesterday at 5:00 PM and now their boat was found today morning in a secluded area with all the rescuers in bad health. They lost the way, or fuel got over, is not known. This incident shows boat rescue is not an easy option here.
All we want is the assurance that our relatives will be safe in their stranded places. We want them to have enough food and medicine. Who can provide us with this assurance?
We need more HELP
We need more expert help in Kerala. When there was a tragedy in Thailand the whole world came together. Right now Kerala needs the attention of the world.
Kerala is a State. Then towns, cities and villages of Kerala are well connected. Kerala has low lying areas, plains and highlands. So rescue operation is a challenge.  So far, Keralites managed the situation like no one else could do.  Now, the stranded people are spread all over the state. It is difficult to decide which place needs more help.
The relatives of the stranded people staying in other parts of India, and abroad, are able to make the best coordination. Yesterday one relative could send me an SMS that they are safe on the top floor. I could share the message with others. Now there is no more communication. Someone will be able to make contact, I am sure.
There are hundreds of Keralites waiting to help the victims. Churches, Youths, Voluntary Organisations, all are helping and more are willing to help. Yet the help is not reaching the people.
The biggest hurdle is that when thousands are rescued thousands of others are affected in another area. The calamity is unending. New Channels are unable to concentrate on one story. There are hundreds of stories of victims to share which can fill the newspapers for years. The calamity is so vast and unending that I feel we need help from every corner of the world.