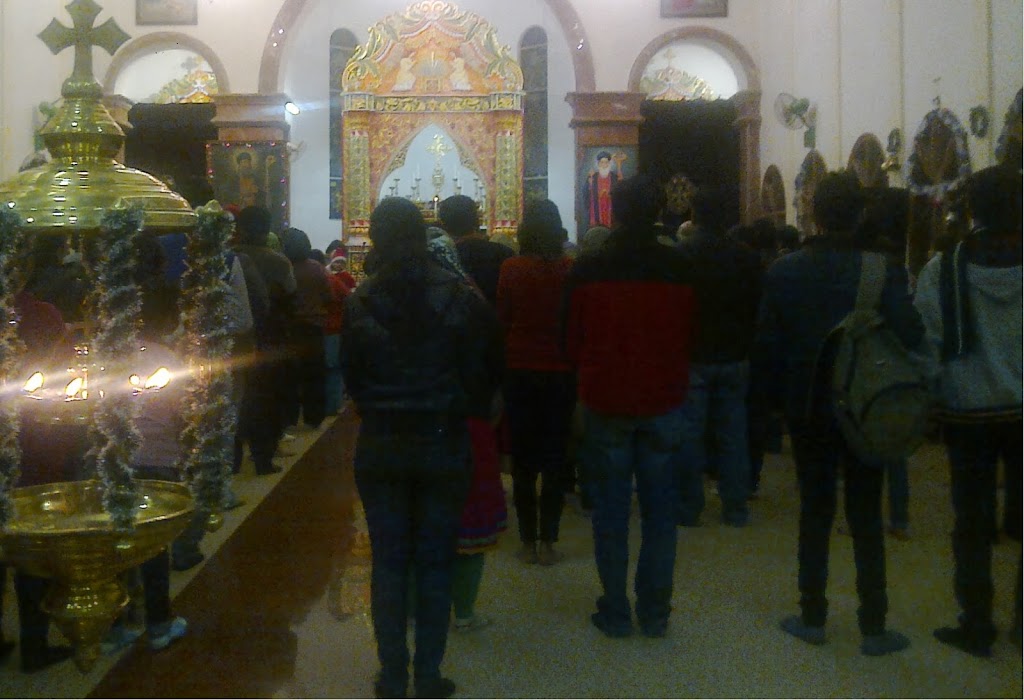 This Christmas season cakes worth crores of rupees were sold in Delhi itself. Cakes, Santa, Star, Christmas tree, are not symbolic to the birth of Jesus in any manner. When 'x' is used instead of Christ, to denote Christmas (Xmas), Christ is sometime forgotten. During a Christmas celebration when a compere asked the audience about the meaning of Christmas. A child replied "Birthday of Santa Claus". After all it was a child, and the child of another faith had come for Christmas celebration – that is something to be Joyful about.
There is Hope! The spirit and fervor of the festival is still alive.
In recent years after the midnight mass when the Christians go home to celebrate, thousands of people of other faiths visit the Churches in Delhi. They attend the prayers inside the church (language is not an issue), light candles and wait patiently for the visit of Santa, who comes with cakes and sweets.
The people in the above pictures are neither members of the that Church nor Christians. They are few of the thousand who come to this Church, every year, on Christmas Day. The prayers the people, from north India, are attending is being conducted mostly in malayalam.