Winter is here and the warm clothes are out in the wardrobe. In cities like Delhi, the temperature is unpredictable on a daily basis. The average temperature in Delhi can vary between 6.5 °C and 15 °C .
So if you are staying in North India, and especially in Delhi, throughout the winter season, you must posses a number of winter wears. There are a variety of winter wears and accessories available in the market.
Those who have been staying in Delhi for many years would have collected a number of winter wears during the successive winters. For those who migrated to the city recently, there will be a limited collection of winter wears.
So I chose Myntra products here. The prices range between Rs 250-25000. You can follow the links to the products.
Just like you buy from a shop, you get the option of return, exchange and alteration for the products.
Sweater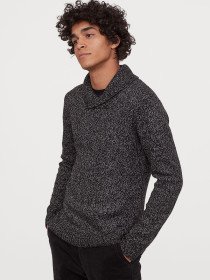 There are a variety of sweaters available in the market. Sweaters can be thick or thin depending on the knitting and the quality of the wool.
During the beginning and the end of winter, we disregard the sweater. Be Caution!! You can end up with serious ailments. Buy Sweaters between the range of Rs 700-5000.
Any knitted top is a sweater. A sweater can be known by other names like pullover and jumper.
Cardigan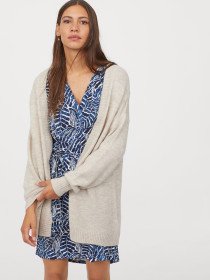 Cardigans are sweaters which are open in the front. They can either be with buttons or without buttons. A light cardigan is an essential for everyone to protect oneself from health scares during the beginning and end of winter of season. Price ranges from Rs 400 to Rs 10000.
I have chosen H&M brand because their style is new and refreshing. And they are providing a lot of discounts.
Coat
The Coats seem heavy, sophisticated and not affordable. There is even doubts whether coats are required for Indian winters were the temperature hardly goes less than 6 °C .
However it is always advisable to have one coat handy for harsh winters. Buy anyone of the coat types – long sleeve coat, overcoat and trench coat.
While going out, especially in the peek of winter, a coat keeps you warm and comfortable. Winter coats are available from the range of Rs 1500 upto 15000. Buy one coat and it can be a lifelong asset.
In case you are unable to purchase now, you can buy at discount rates during off-season. The fashion of coats do not change every season.
Jacket
DownJacket and Padded jackets are comfortable for travel and official wear. The fleece jacket looks elegant as a casual and an official wear.
Nehru jacket for men is a fashionable as well as a cosy winter wear. Winter wear Jackets are available from the range of Rs 300-25000.
Thermal Wear
Thermal should be on the top of the list for winter shopping. Thermals are inner wears that keeps you warm in winter.
After the cardigan is worn in mild winter, winter wear thermals are used, when temperature goes down, to keep oneself insulated from the piercing winter chills. Thermals are great money savers.
If you have 2-3 pairs (thermal top and thermal bottom), you can survive a winter season without buying much of other winter wears. Prices range between Rs 300-2000.
Shawl & Stole
Shawls and stoles are mentioned together because stoles are used like shawls also. Shawls are one-large piece of cloth used to cover the upper part of the body.
Shawls are available in a variety of fabric that gives varied degree of warmth. However during mild winter a stole can be used like a shawl.
A stole is mostly used round the neck. Stoles are cheaper than shawls, at the same time they look glamorous and trendy.
H&M got winter white stoles. In fact they have winter white collection in almost all sections of winter wear.
There are a variety of stoles that add glamour to any winter wear. Shawls are available from the range of Rs 400-13,000; while stoles are available from Rs 250-4000.
Muffler & Scarf
The functions of all these loose cloths – muffler, scarf, stole and shawl interchange, depending of the fashion sense of the wearer. In the above picture the scarf is worn round the neck, when traditionally it is used to cover the head.
If you know how to carry yourself in the winter attires, then all these wraps add to the fashion quotient.
Cap
A majority of us, Indians, consider wearing caps as not so glamorous. Both men and women would rather bear the brunt of the harsh winter, rather than cover the head properly.
However the bold ones are daring to go bald; and fashionistas are changing hats to remain change. This winter, let us make ourselves look trendy by wearing beanies.
Apart from being the fashionably in thing, a beanie can protect the ear and heads during winter. Prices range from Rs 250-2500.
Gloves
On Christmas eve, there was a party and we were out in the cold for a few hours. I was the only adult wearing a glove, the rest were kids.
After that chilling experience, my friends vouched that they will always carry gloves or mittens in their handbags during winter.
The big learning was that bare hands can make you shiver. And that gloves should not be used just as an official accessory, they can very much be an essential part of casual and party wears.
Socks
When our elders insist us on wearing a socks from the beginning of winter, we consider it as pestering. Truth is if you keep your feet warm, you can avoid major health hazards. If you are still reluctant to wear socks or stockings, you will bear the consequence as you age. Wear at least a shoe-liner. Prices range from Rs 100-2000.
Picture Courtesy: Myntra & Christian Vierig/Getty Images