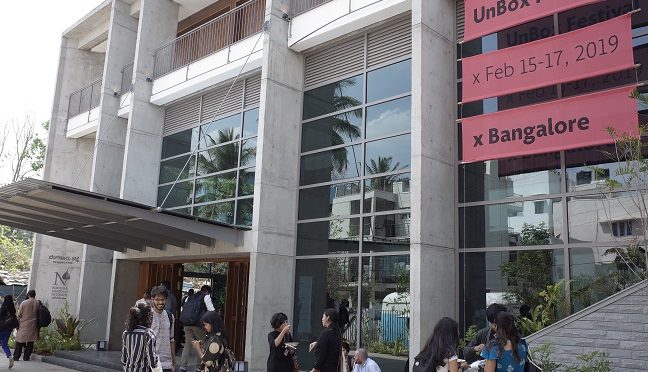 Day 1 of Unbox Festival filled with activities and entertainments
Read Time:
2 Minute, 42 Second
Like the past editions of UnBox festival, this year the line up for day one was stacked with some great talks, panel discussions, workshops, exhibitions, installations and meals.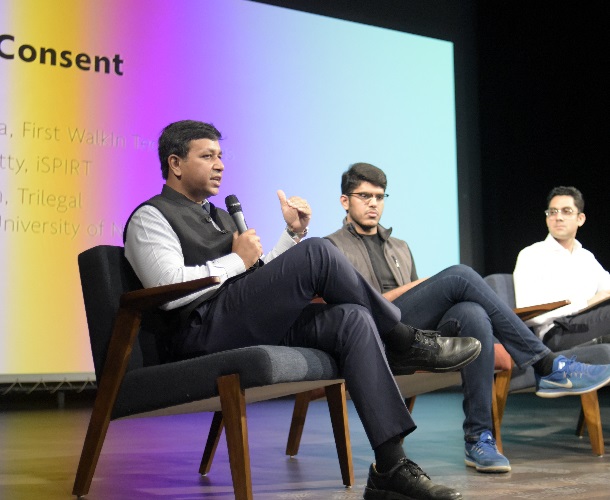 Festival attendees got a chance to explore talks and panels on water-related issues, the future of urban farming, the digital content landscape in India, language and learning, the impact of social media on the upcoming general elections, building resilience from distress and tech ecologies.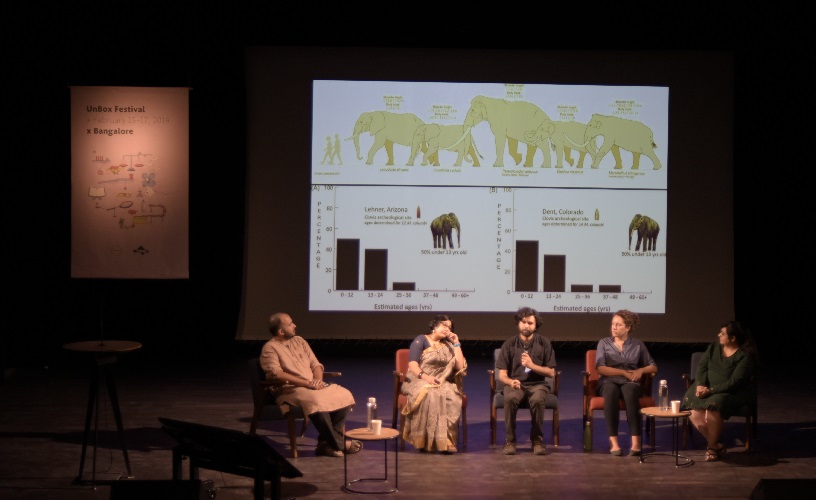 Produced by UnBox Food Labs, lunch at the festival was catered by Bengaluru Oota Company which was a tribute to the Gowda and Mangalorean cuisines of Karnataka, a culinary experience based on heirloom family recipes that are passed down through the generations.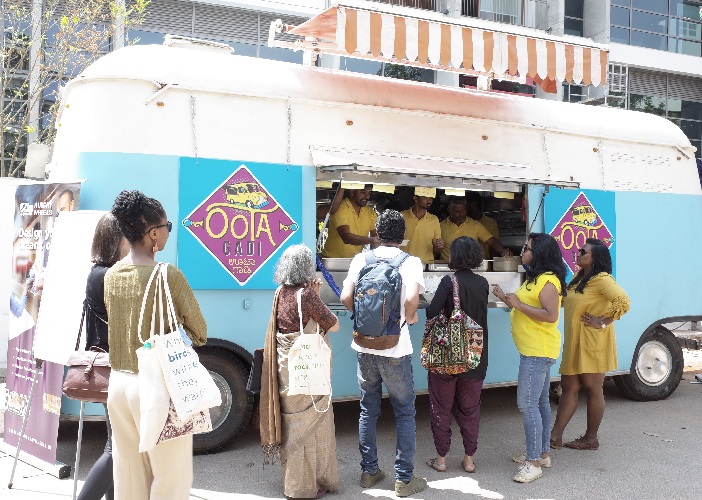 Post lunch, we dived right into workshops – Experiential Immersion in Disability, The future of History, Smellscape, Emergent Tech, What is your feminist wishlist?, Narkasur, Conspiracy creation and Seeing Invisibility.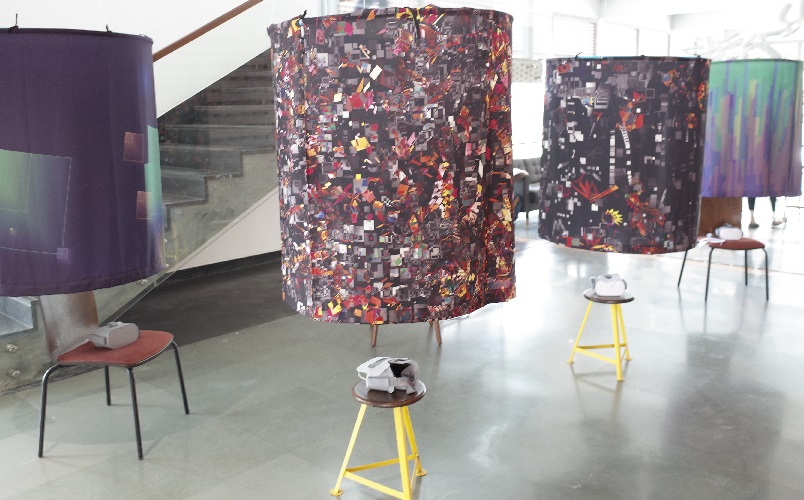 UnBox X Open house – a free for all event kicked off at 6PM with Now: A Kinetic Life – an interactive installation and performance, and a three-part film addressing the challenges of rising food demands. A collection of art exhibits, installations, screenings and immersive experiences were on display and open for all those who walked through the fest. We closed day one with a trans-media narrative of hypnagogic dreamscapes (titled Dreamswitch) through improvised electronica and live visual programming, featuring Seasonal Affected Beats, Aural Eye and Cursorama.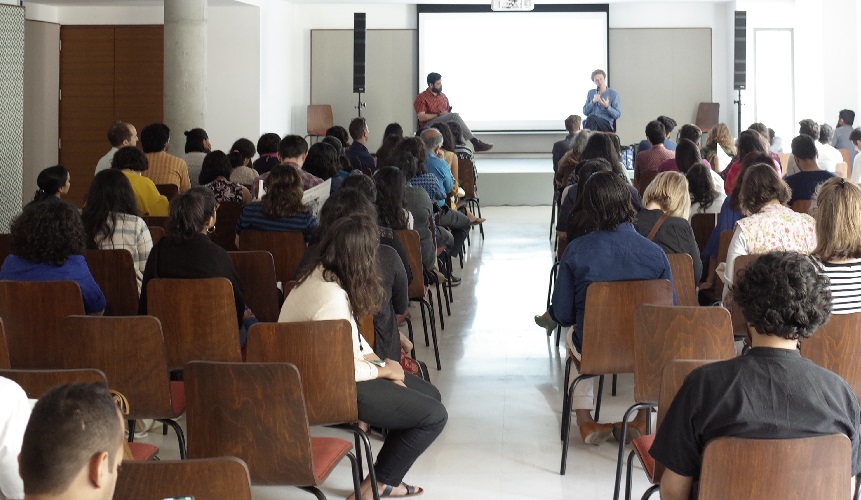 As reported by Vibhuti Jaswal from the festival venue.
Information about the Evening Performances On February 16th and 17th.
February 16 | 8:00PM onwards
UnBox After Dark
Aural Eye X Cursorama X Echofloat X SPRYKPresented at Foxtrot – House of Subculture in Koramangala.
Unbox After Dark presents a collaborative Audio Visual showcase by the Unbox residents and guests. The night combines sounds from Bombay based electronic musicians SPRYK and Echofloat, with visual interpretations from Thiruda and Cursorama from the VJing collective, Alt-Q supported by Romanian collective- Aural Eye Visions Studio.
Spryk is the brainchild of Tejas Nair, an independent electronic musician pushing boundaries of technology-driven art. EchoFloat is a music project conceived by Jeff Nelson, exploring productions and DJ sets ranging from lush thoughtful soundscapes to intricate granular textures, to invoke a sense of space, form, interconnectivity and movement.

February 17 | 6:00PM-10:00PM
The Unwind Collection
Nikhil Narendra X Shreyas Dipali X Tambe and Friends
Presented at The Humming Tree in Indira Nagar.
Tambe & Friends is an indie folk trio based out of Bangalore, India. The project revolves around an intimate collection of songs written and sung by Abhi Tambe with ample support from Michael Dias and Kaushik Kumar on guitars and vocal harmonies. Abhi Tambe, currently performing as a solo singer-songwriter, is remembered in the city as one of the founding members of the cult band Lounge Piranha, which disbanded back in 2010. Michael Dias is founder and frontman for current city favourites Mad Orange Fireworks and Kaushik Kumar plays bass in the same band.
They will be followed by a modern, electronic set that brings together the sound experiments of Nikhil Narendra and Shreyas Dipali. They used to perform with alternative band The Bicycle Days, but have found their true calling in electronic music that condenses their many influences into one sound.