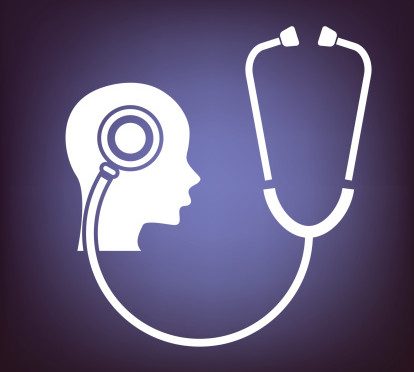 Lessons I learnt from my psychologist Uncle
Read Time:
5 Minute, 15 Second
On the world mental health day, I would like to dedicate this post to a Psychologist, about whom I know more than I know about mental diseases and mental patients.
The Doctor is my uncle, my grand uncle's son, whom I address as 'Appachan'. But their information does not suffice to write an autobiography as I meet him only during some family functions or while paying a flying visit to his home. I know more about his father (my grandfather's brother) who died a few months before I was born.
Appachan, the only child of his parents, left home at the at age of 18 to carve a niche for himself. Hence, Grand Uncle whom my father and siblings call as 'Papa-Appachan', now only had his younger brothers kids to shower his love and nurturing.
As a result of the nurturing by a creative, talented personality and a good actor, my father and his siblings quote papa-appachan's jokes and sayings in every conversation.
His jokes and saying shaped their thinking even in their grown-up days. I grew up listening to Papa-appachan jokes and in my grown-up days, I find those jokes useful to resolve everyday problems.
Coming back to the Psychologist Son, Appachan, a well-known person in Kerala as a Counsellor, Actor and Author. He is the most famous person in our family, so every relative likes to use his popularity to earn a higher standing in the social circuit.
There is one person in our family who introduces himself as "myself, cousin of Dr…………..". Family relations are like that. No wonder the proverb goes 'Blood is stronger than water'.
Since my fathers and mother have many siblings, when I used to go to Kerala for vacations in childhood, I only had time to catch up with my immediate cousins. So I never knew about the second and third generation cousins.
During my teens, one-day papa spread newspaper page with pictures of all the contestants for the assembly election and asked me to spot a familiar face. I couldn't. Then he pointed at Appachan's picture and said that he was his cousin. Appachan earned celebrity status in Kerala answering complicated Pyscological questions, a topic that was taboo in those days.
Though Appachan donned many hats, he remained true to his calling. In movies he acted as Psychologist; he wrote columns in magazines, as a psychologist, answering queries of readers; at the same time continued with his calling as a Psychologist.
Malayalees above 35+ know him as a famous Psychologist, Columnist, Cartoonist, Humorist, Author, Political aspirant, Actor, etc. It is very simple to describe his physical appearance – with his tall figure and goatee beard he resembles the former Prime Minister of India, I. K. Gujral.
The story goes that once  I K Gujral as Prime Minister was visiting Trivandrum and people were waiting. When appachan entered the hall, the audience mistook him for the Prime Minister.
He was much ahead of his time. A self-learned man, as a youngster he applied on himself many of the tips that we learn today during leadership trainings. Appachan says that in his younger days, he wrote in a diary, 'Dr. P M Mathew, Famous Psychologist' and left the book in the ancestral home. After five decades he discovered the diary in his ancestral home and the words were shining bright in the diary.
He is a wonderful writer, he was one of the first to write about psychological and marital issues in Kerala. He says as a novice when he met an editor of a famous magazine, the editor asked him to write an instant essay. When the editor saw the essay, he marvelled at Appachan's talent and said: "Mathew's where from did you get this amazing talent".
Using his amazing writing skills, and psychological expertise he answered the complicated queries of the reader in simple words. He became a household name for providing answers to complicated relationship issues, at a time when discussing such issues were a taboo. A story goes that he had to stop giving a speech because the talks were too explicit for the audience. Nowadays speaking about complicated mental issues and human relationships is no more a taboo nor considered explicit.
Even after growing in stature – fame and money, relatives and friends find him easy to approach. But they need to follow some unwritten rules and etiquette while visiting him at his home.
Appachan will be always busy with consultation on the upper floor of his house, so when we call on him, we wait for him in the living room talking with aunty and the maid. He will come down, share a few pleasantries and return to his consultation room after offering to have lunch with us in case we are ready to wait for him. Or, if we wish to leave we can do so.
He is down to earth and lives is a simple house. A normal two-storied home cum counselling centre which also serves as space to unleash his creativity. When we visited Appachan's house for the first time after our marriage, my husband told me that being a celebrity he expected appachan will be staying in a palatial bungalow.
Before meeting Appachan for thefirst time, I heard a lot about the washbasin in his house with the tap shaped like an Elephant Trunk. So on my first visit to his house, I waited to see two things- a celebrity uncle and his famous washbasin.
He is not taken aback by false propaganda, thus proves a review about him in a consumer forum. When you google his name, one of the first results that show is "Dr…………….The worst psychologist". More than the review, the responses made to the post by other customers are more convincing.
One person commented "Dr …….. is a good person and lives a simple life. Where others would have made money, his life is still very simple. You can check it out for yourself, visit his home."
Now he is 80+ and age has taken a toll on his health. he is weak but his mental power is still as vigorous as a few decades back. He continues his work through counselling sections; and by setting an example through his simple lifestyle.