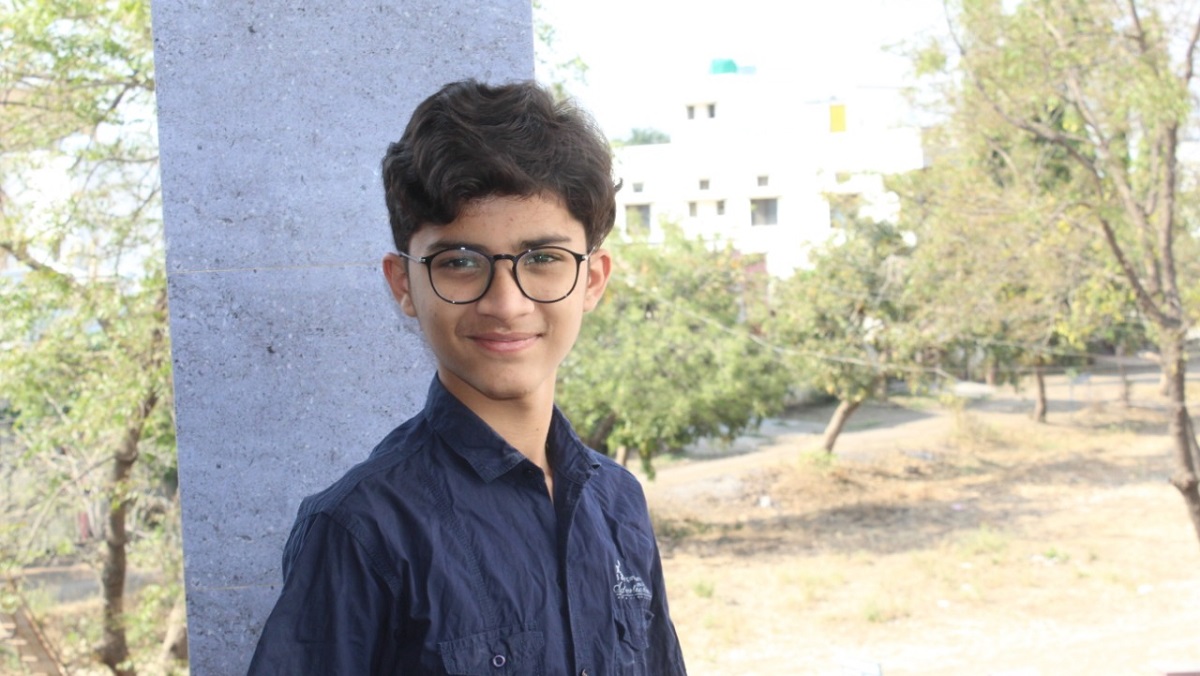 $1300 roadblock for Ved to attend Conference in New York
Read Time:
2 Minute, 25 Second
Ved Solanke is a brilliant 15 year old, studying in Mount Carmel English Primary School, Washim. At this tender age had spoken of many heated debates on National Television channels. Because of his analytic skill he as been selected to be one of the selected thousand youngsters. He needs fund to attend the leadership conference in New York. If he is able to attend the conference it will be a milestone in his budding career graph and a great promise for the country in the future. Here is an interview given by his Father Narayan Solanke, about the conference and the obstacle they are facing in sending his for the Conference:
What conference does he have to attend?
He needs to the Future We Want Model United Nations (FWWMUN) Conference at New York. The conference is scheduled on 28th July till 31st July, 2022. 
The world's largest conference is meant for global youth to experience the Real UN Diplomacy. More than 140 countries students are estimated to gather aiming to meet in New York and discuss the most pressing UN Topics.
Objectives: FWWMUN seeks to bring together future generations of leaders from all corners of the globe to gain first-hand experience in international relations, to produce high-quality resolutions aimed at bringing about the Future We Want, and to submit these resolutions to relevant UN agencies and world leaders for consideration.
How he got selected?
He applied through an online application system where applicants need to demonstrate the importance of their attendance to this conference. Also share views about their future goals and possible strategies to take this for the benefit of the community.
Further the selection process consisted of creating a video message, tagging FWWMUN and posting it on social media. 
Thus he got a scholarship to cover all his fees, accommodation expenses for said duration at NYC.
What are his achievements so far?
Ved is exceptionally good at political analysis. He participated in live debates on various national televisions which includes TV9, CNN, News18, Republic TV, etc.
Ved also contributed to Universal Versatile Society for green school projects and volunteered as News Anchor for two episodes.
Tell something about your family?
His father is ICT teacher in private school, he also is president of Universal Versatile Society. His mother is a housewife and part time working for Universal Versatile Society. She works as a volunteer in this organization, since 2005 in the field of education, sustainable agriculture and environment. 
(UVS is working on very limited funding but had made remarkable progress in the field they are working)
What fund is needed to attend conference?
Ved's parent's income source is not enough. To bear his flight expenses so his attendance to this conference is only possible with external funding. 
(If you wish to support Ved's travel contact Narayan Solanke – narayan@uvscociety.org)