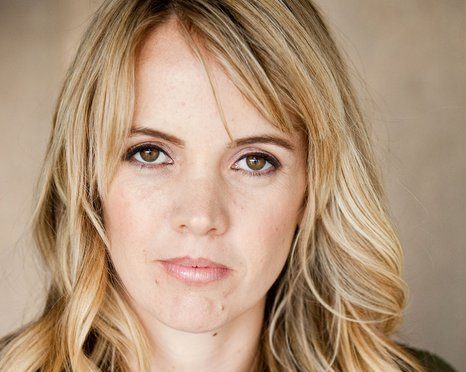 Remember Priyanka's stylist Sophia Banks, she is now a Film Director
After Priyanka Chopra's Oscar outfit became the most googled outfit in 2016, I got a chance to interview her stylist Sophia Banks. For that interview, I contacted Ms Banks directly via email and she personally handled the communication. Two years later she is a busy director in Los Angeles, and my communication for this interview was handled by her team.
Here is the interview with Sophia Banks where she opens up about how she balances her career and family. Her achievements prove that a woman can achieve her dreams with her grit, determination and hard work. Read on to know more…
Hi Sophia, it is nice to interview you after a gap of two years. What a career growth you had in these two years. From a celebrity stylist to a Movie director, how was your transition?
Thank you so much for catching up! Two years has really flown by. So much I could say about my transition into film making but, to start, I think that I was more nervous in the beginning to make the change than I should have been. That was one of the reasons that I did not pursue this as my career, to begin with.
A lot of people might not know that I actually started in film over 15 years ago. I went to school in Sydney but was discouraged to become a filmmaker and director because I was told I "couldn't carry heavy equipment" as a woman. There were many more reasons that I was given by my "peers" at the time not to pursue the career that I really wanted to and it was suggested that going into Costume Design would really suit my gender role more.
That is how I eventually ended up becoming a celebrity stylist in the first place, which was such an amazing experience and one I will always cherish and be grateful for.
Luckily, many years later, the industry started to make major changes and a friend of mine and I were having a conversation about it one day. She pointed out that with all of these new improvements and the public eye being aware of the problems of lack of diversity that it was perhaps my time to fulfil my true passions. That is where it all started.
How do you manage to wear many hats? What are the various roles you handle right now, apart from being a stylist and a director?
First and foremost I am wearing the role of "mom" to my amazing and beautiful 10-year-old daughter. She is the biggest inspiration for me to work hard and be a success so that I can show her that we can do whatever we set our mind to and especially as a single parent, it is important for me to balance my work life and family life.
I want her to have the knowledge that she never has to sacrifice one for the other. I also currently have projects in both Television and Film on top of the commercial work that I direct so there is always something in development or in production. Balance and consistent hard work are how to make it all successful in the end.
Tell us something about your Short Film, 'Unregistered'?
Unregistered was my first narrative short film. It's a Sci-Fi love story that takes place in the not-too-distant future, Los Angeles, where the Government has enacted a "one child per household" policy in order to prevent a second famine.
Our story follows a young couple in love, Rekker (Trevor Jackson of 'Grownish' and 'Superfly') and Ata (Dylan Penn) who are trying to navigate through their life, school and a semblance of a normal teenage life while living in a covertly hostile environment.
All seems to be well except that Ata is hiding something from Rekker which will test his love for her when he finds out.
Unregistered made it's World Premiere at the Tribeca Film Festival in April and has now been selected for 10 Film Festivals including the Oscar-qualifying Hollyshorts Film Festival this August.
How did you come up with the project?
My grandmother is a survivor of the Holocaust and as a child, she would tell me stories of the oppression that her people experienced from the Nazi regime. She told me of the horrors of losing your loved ones with no way to fight back and what it is like to not only experience for herself but to have seen others experience the complete loss of their freedom.
It struck a chord with me and her words were always ones that I wanted to tell within a story. That is why I love living in a country like America. Of course, no place is perfect but in a country like America you see that the underlying theme to a place like this is "Freedom".
My film explores a cautionary tale of what could occur when that theme is taken away from its people if we continue in the political climate that we see today.
How well was the film received by the critiques and audience?
It was such a wonderful experience to see people from all walks of life and backgrounds in those theatres and enjoying the film. You put heart and soul (and a lot of sweat) into making something that hopefully will resonate with others.  
I could not have done it without my incredible crew (such as Co-Writer Erin Dignam and DP Paul Cameron, ASC). It also would not have been the same without the incredible cast that we were lucky to work with.
Overall, I was incredibly humbled to have received the incredible honour of being the only woman selected in the sci-fi genre section for Tribeca. From there it has only continued to gain attention. 
Are you planning to make more movies?
Yes, I am actually working on developing several projects. I am also attached to three films set to shoot one after the other here in the next few years.
I have signed with CAA (Creative Artists Agency) for my agents as well as Circle of Confusion as my management team since the release of Unregistered. We are all working as a collective team to put out some amazing new projects together which I could not be more excited about.
What other endeavours are you planning in future?
Aside from our preparation for shooting my first feature by the end of this year, I am currently working with my development team on a series for "Unregistered".
Commercial work has always been something that I love to do in between my other projects so I am also flying out to Australia for a large commercial project there, then flying back to LA for two new projects. It has really kept me busy! 
Other than being the stylist of Priyanka Chopra's Outfits, what other association do you have with India?
Currently not as much as I would like! When I was heavily involved as a stylist I would work with Indian designers all of the time. I love the flair and unique take on fashion in India.
Today I would love to branch out and shoot projects in India if the opportunity were to arise. The landscapes and beauty of the country are breathtaking.
As long as you persist through barriers, continue along your path no matter what comes your way and to always stay true to your vision. Thank you for reading along about my story and I hope it inspires you.
What message do you have to give for the readers of Lifestyletodaynews?
I think that the biggest message that I would like to convey is that any person who has a goal or a purpose in life has a chance to make that dream a reality.